2019 Lagos Open: Quadre powers into second round
Oyinlomo Quadre has powered her way into the second round of the women's singles at the 2019 Lagos
Open International Tennis Championships yesterday at the Lagos Lawn Tennis Club.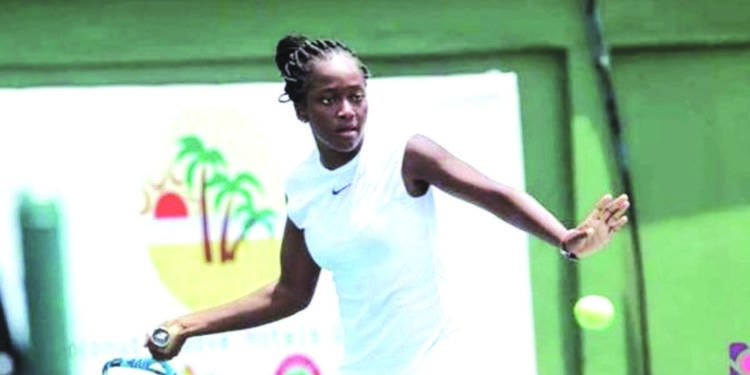 Matches in the main draw started yesterday with Quadre beating compatriot – Patience Onebamhoin on court five. Quadre won the first set 6-0 and saw off the challenge of Onebamhoin with a 6-2 win in the second set.
But the Nigerian sensation is faced with a big task in the second round as she will battle tournament fifth seed India's Riya Bhatia who dismissed Nigeria's Ozi-oiza Yakubu yesterday.
A determined Quadre told NationSport that she would not be complacent against the Indian.
"This is just the first match and I would not say it was not easy but I need to be humble and remain focused.
"My second-round game against the Indian promises to be exciting because I know nothing about her. I just know that she is the fifth-seeded player in the competition.  But I am resolute about making it to the quarterfinal," she said.
The 16-year-old who was given a wildcard to the main draw will also feature in the doubles event with Nigeria-American Adesuwa Osabuohien.
Read Also: Lagos Open International Tennis Championship serves off
Qualifiers Sarah Adegoke was also booted out by Serbia's Tamara Curovic in the first round.