Ex-international, Friday Ekpo, has warned Kelechi Iheanacho not to destroy his careerby moving to a club where he would be forced to be playing from the bench.
The former midfielder said Iheanacho's latest attempt to move to Besiktas may not save his career if he did not brace up to break the jinx of playing a second fiddle in a team.
According to him, Iheanacho has a bright future but he may kill his growing career by himself.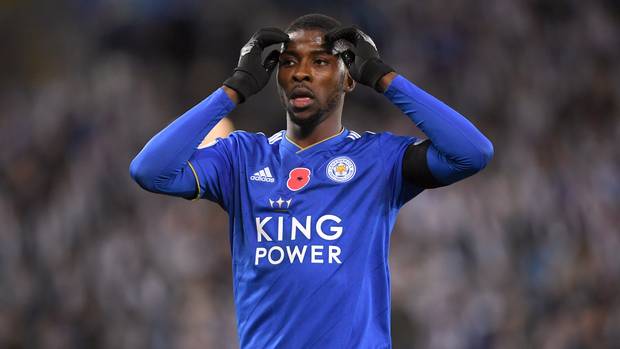 "While his team mates who played with him in the Under-17 national team,were still struggling to get a club in Europe, he was fortunate to be hired by Manchester City, as he got the biggest breakthrough of his career."
" He started brilliantly before he had a problem later as the coach preferred to feature him from the bench.
Then he was not happy with the development, he had the chance to better his lot by securing a move to the EPL's Leicester City to pitch tents with other Nigerians in the team.
"At Leicester City he encountered similar headache, as he  struggled to make the first team again and in football, regular shirt is important for any national team player.
"Iheanacho is still young but age is gradually catching up on him. He needs a club where he would be playing regularly.
"To me Iheanacho is the architect of his misfortune. He  should be more interested in playing the game than
chasing after mega bucks. If he moves to Besiktas, his  value would drop and he is not going to the club to grab  automatic shirt. He is stil going to fight for regular  place because Besiktas is not a small club in Turkey" Ekpo said
Information has it that Aspiring Besiktas president, Ahmet Nur Cebi has promised to bring the Nigerian striker to the Istanbul club.
The 23-year-old is yet to make a Premier League appearance under Brendan Rodgers this
season.
He has become a January target for Turkish champions if only aspiring club president, Ahmet Nur Cebi wins election.
Read Also:Carabao Cup: Iheanacho showed hunger against Luton–Leicester Coach
According to a Turkish news media outlet Fotospor, a close ally to the aspirant Erdal Torunogullari, has revealed he has spoken  to Iheanacho's representative regarding the move.
And it is understood that the Super Eagles striker could be sealing an 18-month loan deal if negotiations pull through.