Erstwhile Golden Eaglets' defender, Aliyu Abubakar has yet been handed his favourite jersey number 6 at Belarusian Premier League side FC Slutsk.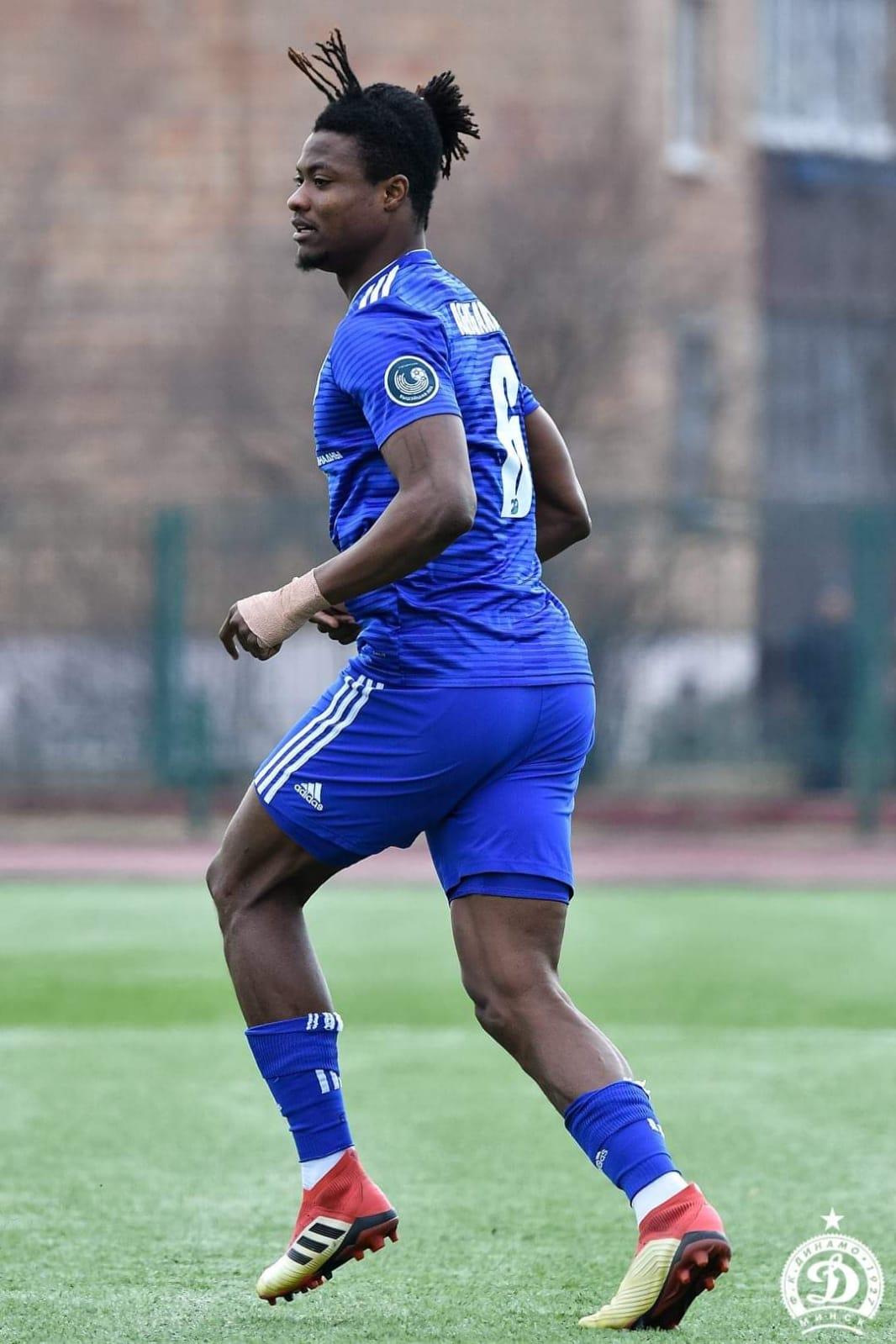 On arrival as a free agent from PS Kemi Kings in the summer, the number was unavailable and the 22-year-old had long been spotting jersey number 18 since the start of the season.
"My favourite jersey number is 6 and I'm really excited to have my magic number back, "stated the former upstart from Mutunchi Academy in Kaduna.
Abubakar, who was a FIFA U-17 World Cup winner in 2013 in the UAE, said he has fond attachment with number 6 for obvious reasons, saying it usually bolster his confidence on the field of play.
" Number 6 is so special to me because apart from June which is the six month of the year being my birth month, it was the number God used to present my career to the world when we won the World Cup in 2013."
Since his glorious outing with the Golden Eaglets, the burly defender has since featured for clutches of clubs including Kuopion Pallosura (KuPs) in Finland and FC Dila in Georgia.
My career has been work in progress and I really thank God; I'm a son of God's grace and I'm enjoying my game here with Slutsk and I'm hopeful God will take me to the next level," he noted.