Ahead of AFCON 2021: Congo DR ambush Rohr
.
Sportinglife can reveal exclusively that German tactician Gernot Rohr is the only coach the football authority in Congo DR want to prepare their national soccer team, the Leopards towards lifting the 2021 Africa Cup of Nations holding in Cameroon.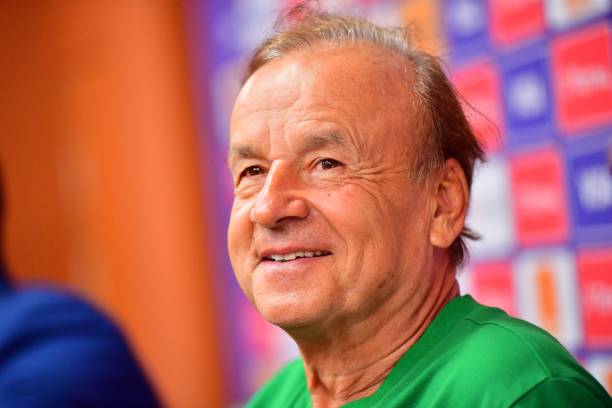 In fact, Congo DR chieftains are not hiding their quest for Rohr's services as they have gone ahead making enquiries about the tactician, given the cross-fire of claims between the coach and his employers, the Nigeria Football Federation (NFF).
Interestingly, NFF chiefs have responded to enquiries about Rohr from the Congolese that the manager is still their staff and wouldn't want to discuss his future with anyone, in line with the dictates of the contract struck between both parties which is due for renewal after June 30, 2020.
Asked pointedly, if Rohr's contract with NFF would be reviewed upon its expiration, a top NFF chieftain revealed that Rohr could continue with the job having met the terms of his contract with Nigeria, stressing, however, that a few additions would be added to the contract by both parties based on what has transpired over the deal.
"Of course, you don't expect me to tell you anything further on the contract since both parties have enshrined in the existing contract the oath of secrecy which forbids revealing anything in the contract to the public. I would suggest you wait until when both parties meet when it is time for renewal," the top NFF chief said.