Akinfenwa thanks Man City fans for 'classy' ovation in cup clash
Wycombe Wanderers striker Adebayo Akinfenwa has thanked "classy" Manchester City fans for their ovation when he was substituted in their Carabao Cup clash.
The 39-year-old was described as a "legendary striker" by Citizens boss Pep Guardiola as Wycombe were defeated 6-1 at the Etihad on Tuesday evening.
As he walked off in the 65th minute, a round of applause swept the stadium as Man City fans showed their respect for the striker.
On Wednesday, Akinfenwa commented on the reception he received, as well as Guardiola's comments that it was a "pleasure to meet" him.
"I was a bit disappointed that we just kind of ran out of legs at the end but it's an experience against one of the best teams in the world," he said.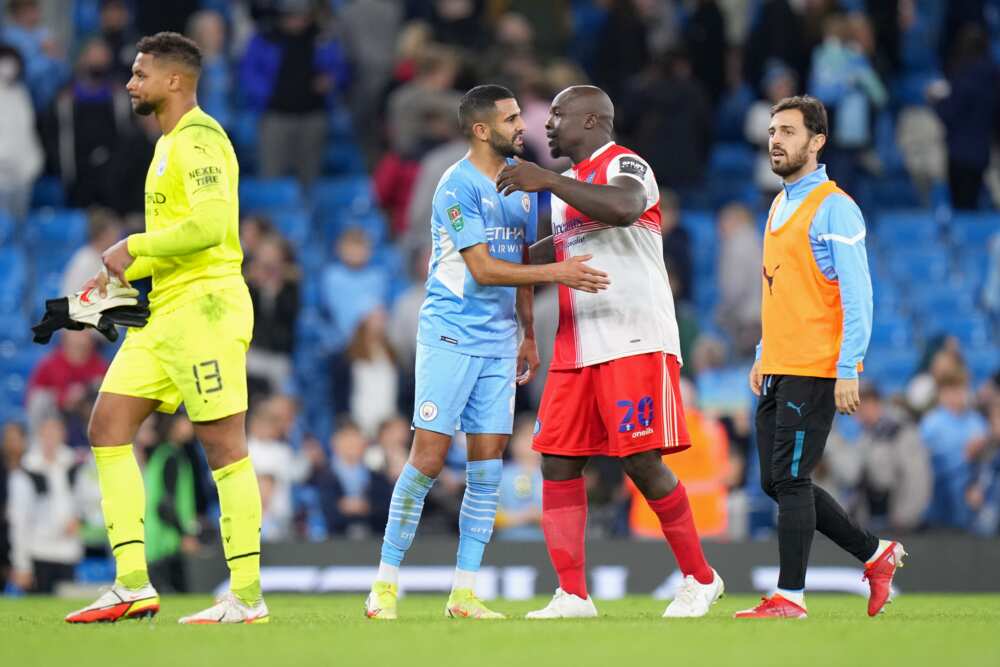 Read Also: Arsenal force too strong for Wimbledon in Carabao Cup
"I heard what Pep Guardiola said about me and I am honestly humbled by his words.
"And as for the ovation the City fans gave me, I just want to say a heartfelt thank you to them all.
"It was a really classy thing to do and it's another special moment and memory for me to look back on that I will add to my final chapter as a footballer."