Argentina players gathered late Thursday night after their disastrous loss to Croatia and asked for Jorge Sampaoli's immediate removal as manager, according to reports.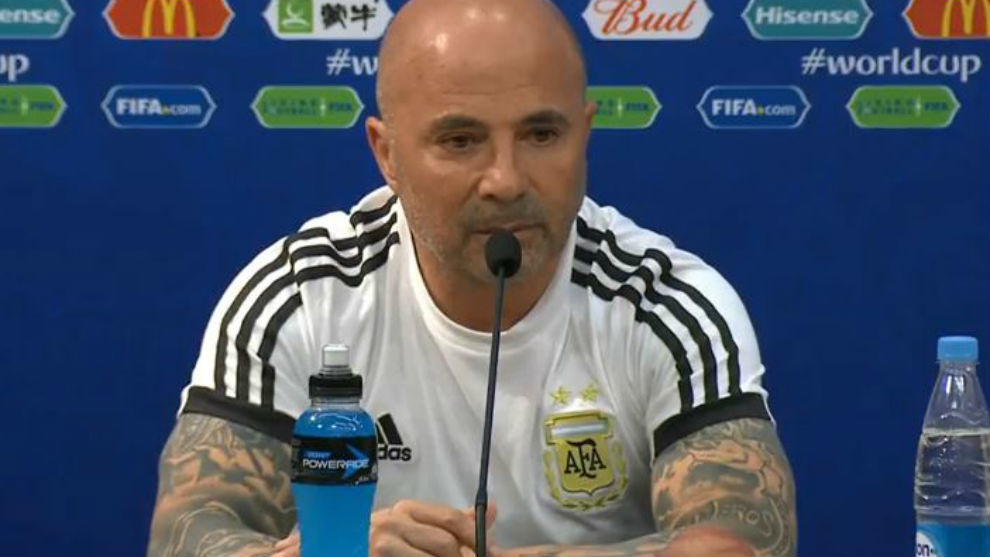 Sampaoli will stay on for Argentina's final group game against Nigeria, according to the latest reports. But meetings reportedly carried deep into the early hours of Friday morning, past sunrise, with Sampaoli's status in question.
Argentina has not been eliminated, and could still be a favorite to advance if Nigeria beats Iceland on Friday. But Thursday's 3-0 defeat was nothing short of a debacle, and Sampaoli was one of many people at fault.
According to Argentinean reports around 3 and 4 a.m. Russian time, players had gathered in a room at their base camp and asked that Sampaoli not coach the final game of the group stage. TyC Sports reported that the national team's current general manager, Jorge Burruchaga, could take control of the team.
But Buruchaga, aware of the reports, according to Argentine journalist Martin Arevalo, considered them unfounded:
It's unclear whether Sampaoli was involved in any discussions, but he reportedly went right to his room at the team's base camp when the group arrived.