Ballon d'Or: Ronaldo's sister under fire for blaming cabal
Cristiano Ronaldo's sisters have hit out after he was beaten to the Ballon d'Or by Luka Modric.
Real Madrid and Croatia star Modric was crowned the winner in Paris on Monday night, the first time since Kaka in 2007 that the prize has not gone to Ronaldo or Lionel Messi.
Both five-time winners stayed away after Ronaldo, who left Modric's Real Madrid for Juventus in the summer, finished second and Barcelona's Messi was back in fifth.
After the event, Ronaldo's sister Elma Aveiro said the result proved that the world was 'rotten' as a message on her Instagram, read: 'unfortunately this is the world we live in, rotten, with mafia and f******g money. The power of God is a lot greater than all this rottenness. God takes his time but he doesn't fail.'
It was posted next to a picture of Ronaldo with one of his five awards from previous years.
Ronaldo's other sister Katia Aveiro posted: 'Best player in the world… for those who understand football of course.'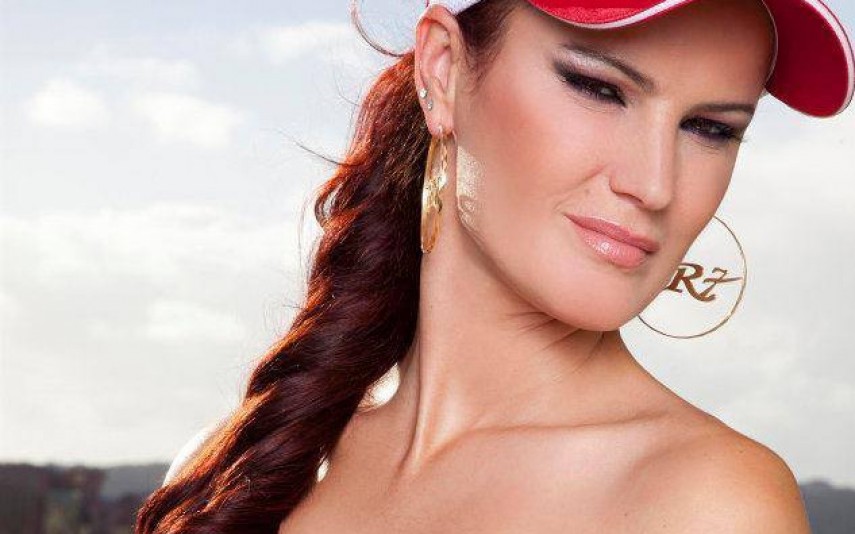 Meanwhile, Gianluigi Buffon has refused to criticise Ronaldo for his no-show at the event in the French capital.
The veteran Italian keeper and Paris Saint-Germain star, when asked about Ronaldo not being there, is quoted by FourFourTwo, saying: 'I think we are all free people.  Everybody decides what he wants of his life.'
Ronaldo has made a fine start to life with Juventus after leaving Real Madrid where he won the Champions League with Modric in May.
Modric was instrumental in that triumph and also steered Croatia to the World Cup final in Russia in the summer, where they lost out to France.
Elma Aveiro however came under fire from fans for her stand on the event. one fan said
"What is it with this family? I can understand being loyal to your brother but this is embarrassing. He didn't win, get over it. He may not win it again!
Another said "All the vanity, but no class. Such is the state of Ronaldo's family. I see Ronaldo feeding wrong advice to his son by forcing him to hit the gym when he needs to be natural and playing. Ronaldo needs good advisers otherwise I see his family going Michael Jackson way.
You can fulfill yourself by seeking attention and applaud from others. It will eventually come to an end" and yet another added "When Ronaldo wins it's not mafia and it is when someone else wins, pathetic"