Super Eagles defender Leon Balogun is hoping that Nigeria qualifies for the next World Cup slated for Qatar in 2022 when he would have clocked 34 years and also hopes that he would still be very active to be a member of the team.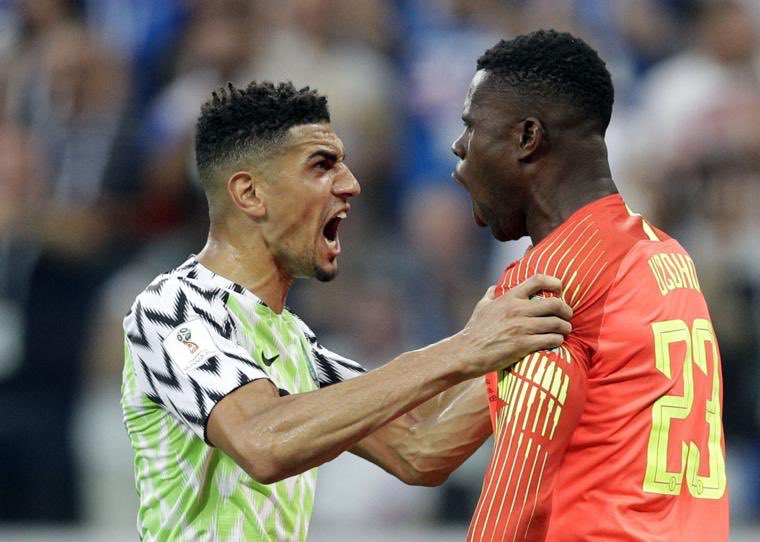 In a chat with the Sportinglife.ng in Saint Petersburg the Brighton of England newly recruited central  defender also defended that his team did not lose concentration in the match against Argentina but fell under ceaseless pressure from the Argentines.
"We are sad and disappointed because we were so close. You can see that passion in our display. Its been amazing, its truly amazing. I hope in four years time we will qualify for the World Cup in Qatar and I hope to be part of the team then although I would be 33 turning 34 then", he said.
Balogun however rejected the notion that his defence line lost concentration during the match which resulted into the two goals scored by the Argentina team.
"We didn't lose concentration but conceded a goal in the 86th minute of the match as a result of
ceaseless pressure from the Lionel Messi led Argentina team.
"It"s very hard to withstand a team like Argentina. They pressed all the time. Then of course if they have the ball, they have more possession. They know how to play, how to keep the ball in their own way. I wont say it was due to lack of concentration at all. We just fell for the pressure at the end of the day", Balogun defended.