Bayern Munich denied Borussia Dortmund on the final day of the season to claim a seventh successive Bundesliga title as Franck Ribery and Arjen Robben scored in their farewell game for the club.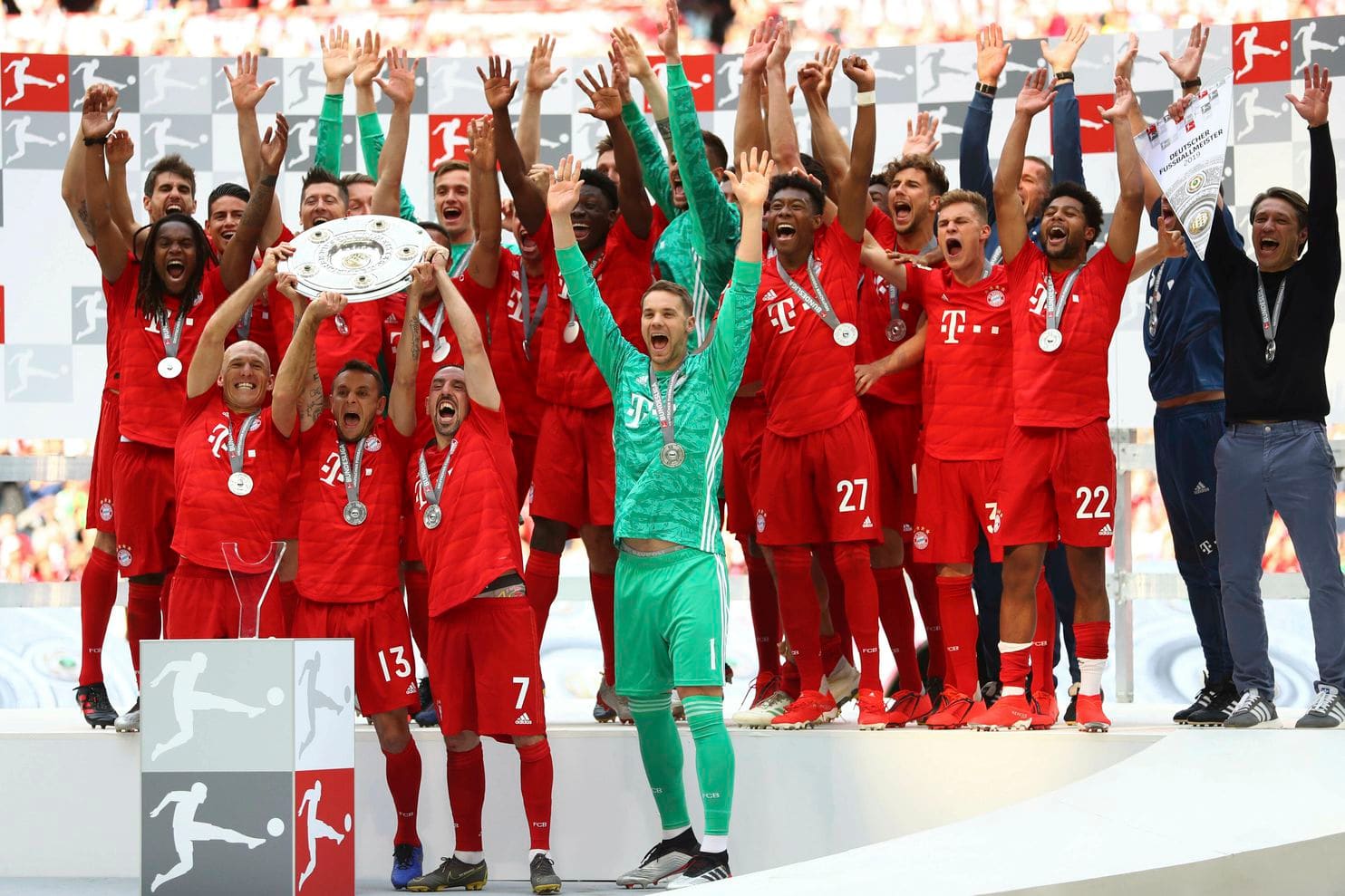 The wing wizards, who will both leave Bayern this summer, came off the bench to score in a 5-1 win over Frankfurt on Saturday.
Franck Ribery scored his final goal for Bayern Munich on Saturday
The result saw Bayern finish two points ahead of rivals Dortmund.
Ribery, 36, and Robben, 35, were honoured before the game and a video of the latter scoring in the club's Champions League final victory in 2013 sparked an emotional reaction.
Robben won eight league titles and Ribery picked up nine Bundesliga winners' medals in a trophy-laden career with the pair playing an integral role in their 2013 Champions League triumph.
It was an emotional day for the pair
In December, Robben said: "I can say that this is my last year and it is good like that."The club moves on and I may move on. It is the end of a very good and long period. I won't stop completely yet."