Be Wary of VAR, Eagles Warned ahead S/Africa Showdown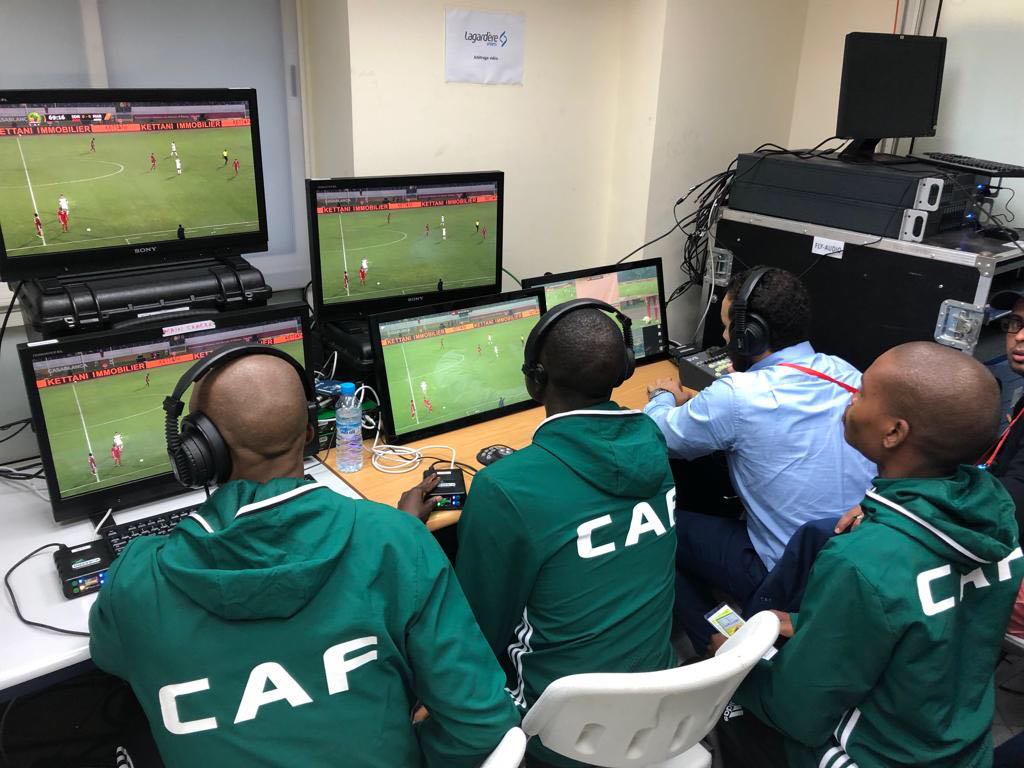 The Super Eagles of Nigeria have been urged to be cautious of possible dangers or problems of Video Assistant Referee (VAR).
The Confederation of Africa Football (CAF) have decided to introduce Video Assistant Referee (VAR) system from the quarter-final stage of the Africa Cup of Nations.
It originally planned to use VAR from the semi-final stage.
The three-time Africa champions will trade tackles with Bafana Bafana of South Africa at the Cairo International Stadium from 8:pm tonigh.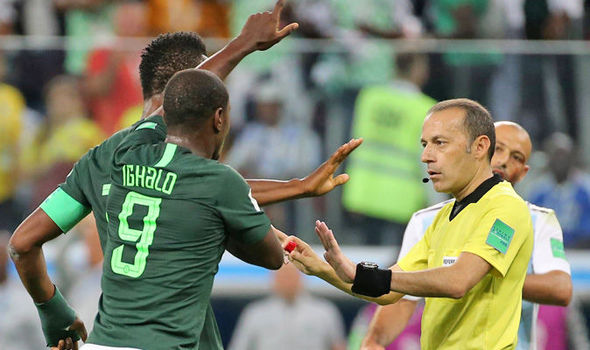 "This VAR will increase the possibility of drama, especially as Nigeria clash with rivals, South Africa in Cairo," Nigerian football pundits had warned ahead the crunch showdown.
"The technical crew should be cautious of the danger of this VAR. It may save and at the same time it may ruin. So, the Eagles players should be cautious and pick up a lesson from the way Ghana was shutout from Round of 16 by Tunisia.
"There was a moment of controversy in the first half when captain Andre Ayew back-heeled a Jordan Ayew cross into the net, only for South African referee Victor Gomes to disallow the goal for a handball by Thomas Partey who set up Jordan Ayew.
"We all know it would have been a different case had Video Assistant Referees (VAR) been deployed earlier."
"And so far, there have been several marginally offside calls and an erroneous handball decision, which have contributed to some countries's early exit from the tournament, and have been the extent of controversy in Egypt for the battered reputation of African referees," a pundit in an online TV said.
Nigeria pleased for the referee to consult VAR, only for him to reject the penalty claims anyway (Image: PA)
Nigeria & VAR in Russia 2018 World Cup
Others in a hard-tackle session previewing the knockout match in a terrestrial TV broadcast on Wednesday  would also want the Super Eagles to be cautious drawing references to 2018 FIFA World cup experience.
"In the match against Argentina at the group stage, Nigeria got into World Cup Group D match thanks to a Victor Moses penalty after Lionel Messi had opened the scoring. But, the African side thought they were deserving of a second penalty when Marcos Rojo headed the ball onto his own arm.
"The referee did not blow his whistle and moments later Nigeria striker Odion Ighalo wasted a glorious opportunity to score from 14 yards out. And once his shot flew wide he immediately appealed for a penalty.Ref Cuneyt Cakir refused to give a spot kick immediately and went to VAR, who then gave a goal kick after."
"John Obi Mikel voiced his frustrations at the decision at full-time. It was a clear penalty for him" the analyst enthused.
VAR IN AFRICA 
VAR has not been extensively used on the African continent, but it has produced situations which have tarnished the game's image and been part of the administrative malaise that caused FIFA to step in and take over the running of CAF from next month.
The second leg of the African Champions League final was abandoned in May in a row over the absence of the technology after was planned to be used.
When the referee disallowed an effort by Wydad Casablanca, they stormed off in protest that VAR had not been consulted, even though they had been told before the game that the system was not operational.
CAF president Ahmad Ahmad said not using the VAR system in the opening rounds OF 2019 AFCON was a "measure of prudence".
"Those countries that use VAR did not rush into it from the start. It's a technology that a lot of people don't completely use yet," he told reporters before the tournament.
OFFICIAL: AFCON Quarter-Final Fixture:

Nigeria vs. South Africa

 Wednesday, July 10

 8:00PM  

Cairo International Stadium
read also: Ighalo; I want to win AFCON trophy and not Golden Boot