Brazil withdraws bid to host 2023 Women's world cup
Brazil women team acknowledging cheers from fans after their match
Football power house Brazil has withdrawn its candidacy to host the 2023 Women's World Cup, citing financial fears in the wake of the corona virus pandemic.
The Brazilian Football Confederation (CBF) says the government did not consider it wise to offer financial guarantees asked for by FIFA.
Brazil has hosted a string of international sporting competitions in recent years including the World Cup in 2014, the Olympic Games in 2016 and the Copa America in 2019 – and the CBF also felt they were outsiders to host yet another major event.
Brazil will instead join the other South American nations and support Colombia's bid to stage the tournament.
Brazil's withdrawal means Colombia, Japan and a joint bid from Australia and New Zealand are the remaining contenders to host the 32-team tournament.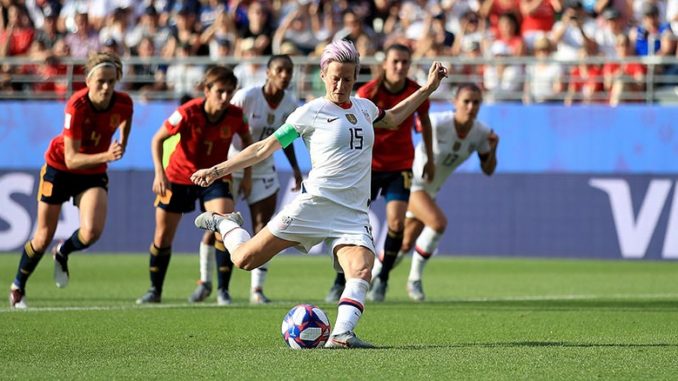 Colombia, who have qualified for two Women's World Cups in 2011 and 2015, are bidding to become the first South American nation to host the competition.
The Brazilians have been to every edition of the Women's world cup since inception in 1991, but the Canaries as the team is fondly called are yet to win the tournament.
They recorded their worst performances in 1991 and 1995 crashing out in the group stage while the best has been runners up finish at the 2007 edition in China where they lost 2-0 to eventual champions Germany. The South American country had hoped but for financial constraints and Covid-19 palaver hoped to host the tournament and possibly win it for the first time.
Read Also CAF considers postponing 2021 AFCON – Report
The country evergreen player Martha however remains one of the best players of the championship with 17 world cup goals including a record 7 goals in China.