Breach of rules: Icelandic lady weeps for Foden, Greenwood.
An Icelandic lady has pleaded on behalf of England international Phil Foden revealing that she neither knew he was an international footballer nor  had a girlfriend with a child.
Lara Clausen, 19 another unnamed lady had gone on a secret liason with England duo of Foden and Mason Greenwood in the Three Lions Hotel while on national assignment, but the meeting turned out to be a sweet-bitter experience.
Foden was kicked out of England's training camp in Iceland along with Mason Greenwood over the weekend, having breached coronavirus protocols by inviting two girls into the team hotel after their Nations League win on Saturday.
The Manchester City and Manchester United youngsters arrived back in England on Monday night, with Three Lions boss Gareth Southgate warning them to expect a public backlash over the incident.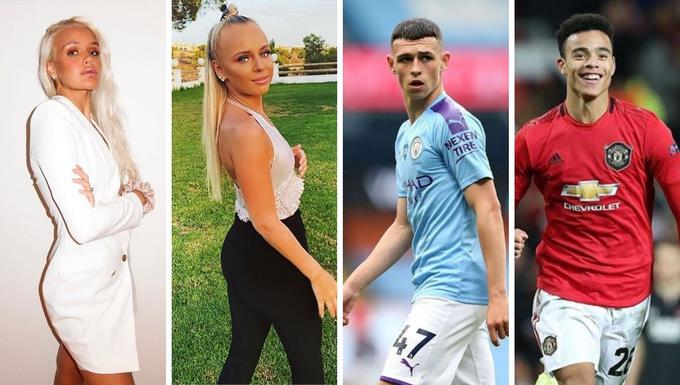 Lara Clausen who revealed she is not a football fan and does not watch also regretted that she did not google to properly know the identity of the guys she and the friend were dealing with.
"Many have said to me that he (Foden) has a girlfriend and a child, I did not know," she said.
"I did not Google the person before I went to meet him, I feel for everyone around him. Family, girlfriend, teammates and him too.
"I realised that they were something known, but it was a big mistake for all parties not to have thought beyond what happened."
She added: "We cannot take this back, this is something you have to live with."
"I have come in here to come clean, to tell about my side and the right side of this issue, which has attracted much more attention than I had thought," she explained.
Read AlsoQatar FA fines Xavi, players over Coronavirus rules breach
"To answer the main question, I'm the person who picked up the boys and took up this whole situation. It was a huge mistake. "Honestly with all my conscience, I did not realise how famous these guys were," she added in an interview with a local newspaper in Iceland.
Lara Clausen says she had no prior knowledge that Foden already had a two-year-old son with Rebecca Cooke.