The former world No. 1 Lleyton Hewitt was impressed by Novak Djokovic'sAustralian Open campaign.
The Serb won all the seven matches played in straight sets and he dismissed Rafael Nadal in the championship clash on Sunday.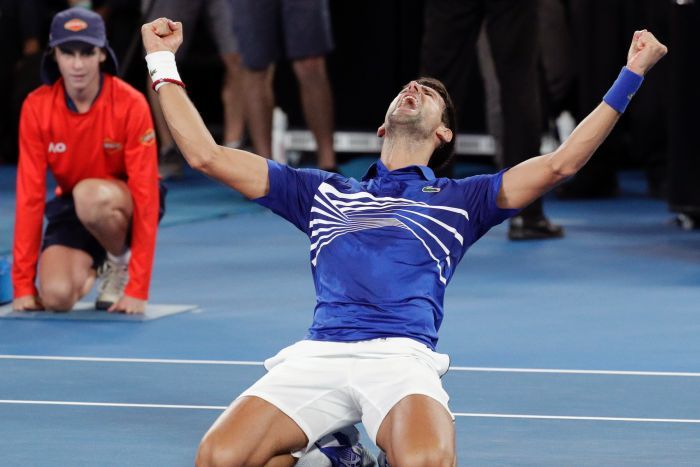 On Djokovic's comeback, Hewitt said: "He's gone from strength to strength. He got back with his coach Marián Vajda, he felt comfortable with his support staff and to be pain-free, but also had the coaching staff putting the right tactics against the very best players.
"He's certainly going to be tough to beat at the French Open going on that performance. How he came out for the semi-final, he wanted to show everyone he's back, playing his best tennis. He went out and made a statement.
"From that point on, Novak was feeling it. He was very confident. Rafa just looked out of sorts. He never looked balanced, he never looked settled. He needs time to go into those big swinging shots." Asked if he was surprised with his performance, Djokovic said: "I'm not really surprised.
"That's exactly what I wanted to do. I knew the intensity would be waiting for me at the other end. Rafa is a guy that brings 100% intensity, he brings a lot of energy, I definitely needed a good start because we were both playing well coming into the match, striking the ball well.
"I knew if I was dictating play, that was the goal. Under the circumstances, maybe this can be the best quality tennis I've played in a grand slam title [against Rafa]. I will definitely do a lot of reflection and contemplating, being grateful for this moment, but at the same time I would like to keep going."