Dogo reels out the gains of Sunshine training tour
Sunshine Stars head coach, Kabiru Dogo has stressed that their playing tour of Ilorin and Ibadan has equipped his team ahead of the challenges they are likely to face when they play their first game of the season this weekend.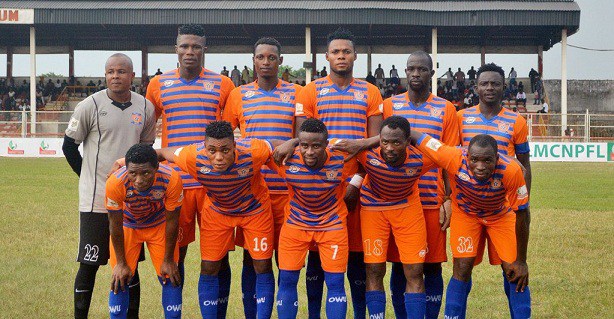 The Owena Whales played six games within the spate of eight days and they were undefeated winning four of the matches and drawing the remaining two.
Dogo told SportingLife that they decided it was best for them to go for a closed camping exercise even though they had some setbacks in their pre-season arrangements and that he noted that he has seen areas they must improve on before they face Warri Wolves on Sunday in Akure.
"It is better to be late than being the late and I can conveniently say that we are ready for the start of our own season on Sunday when we face Warri Wolves in Akure," Dogo told Sportinglife.ng.
"Yes, we began our preseason programmes very late. Even at that, I still suggested to the management that it was important that we camp outside Akure to enable us to put finishing touches to our preparations without distractions.
"I am thrilled that it was approved and we have been able to play quality games and we didn't lose any of them. We are returning home well fortified and ready for our first game of the season.
"We have the best crop of players that have internalised our philosophy. We expect the best from them from the weekend."
Read Also: Dogo yet to agree terms with Sunshine Stars FC
Dogo assures that Sunshine Stars won't suffer relegation worries this season because they do not have an internal crisis that bedeviled the team again.