France and Denmark, two countries that have met Nigeria in the FIFA World Cup Round of 16 over the past
20 years, are again the prospects for the Round of 16 in Russia, once the Super Eagles get the
challenge of Argentina behind them on Tuesday, the Nigeria Football Federation has revealed.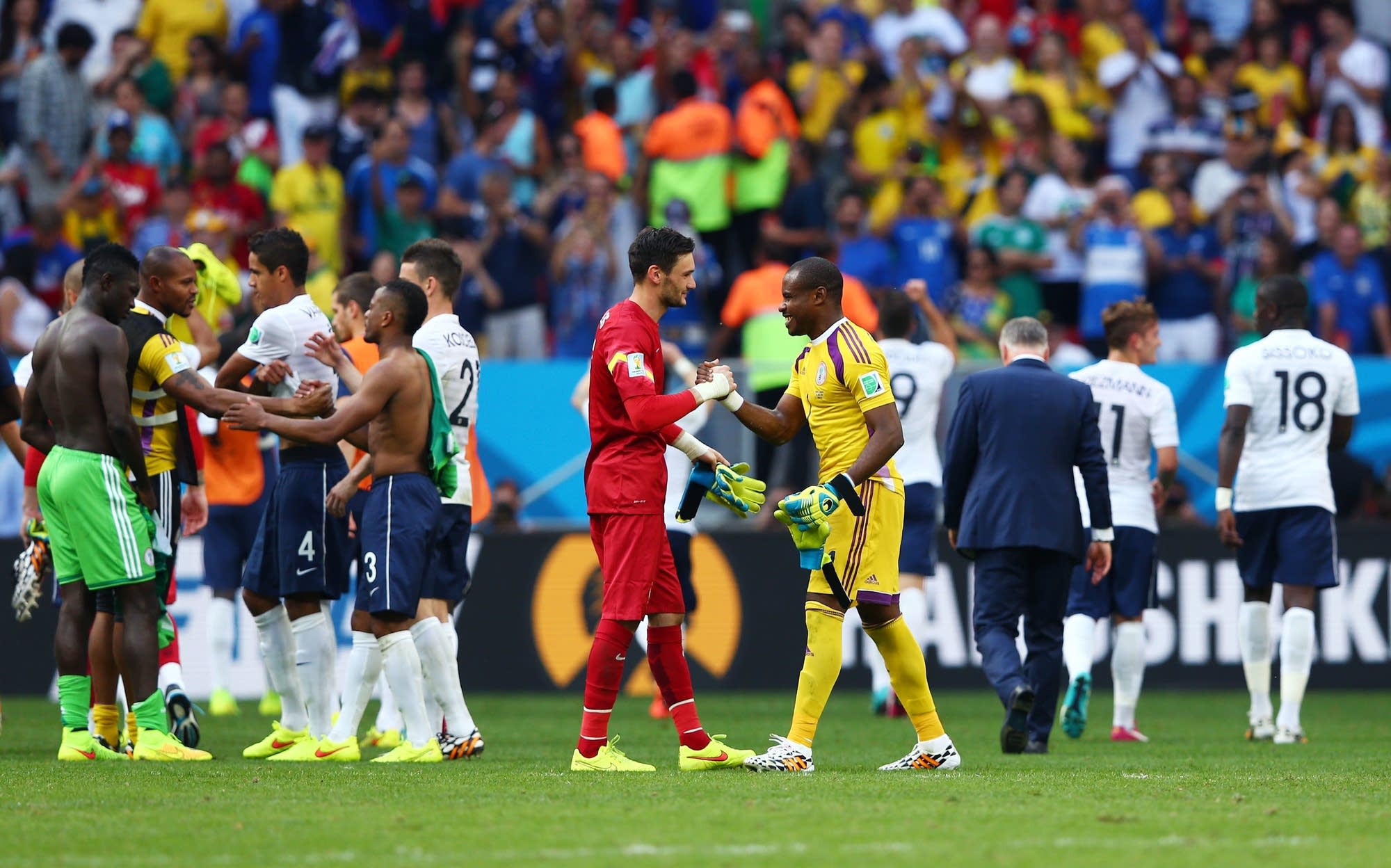 The only other country to have played Nigeria in the FIFA World Cup Round of 16, Italy (USA 1994) did not make it to the finals in Russia.
Denmark hit the Eagles 4-1 at the Stade de France in Paris in 1998, with the Nigerians failing to fully
focus on the match but on a probable quarter –final match-up with Brazil, two years after the Nigeria
U23 edged Brazil in the Olympics semi final in USA.
"Four years ago, France were 2-0 winners at the Estadio Nacional Mane Garrincha in Brasilia, kicking the
Eagles out of Brazil 2014," the NFF said in  a statement.
France and Denmark have dominated Group C here in Russia, each with six points and similar two-goal
credit, and with their clash in Moscow's Luzhniki Stadium also on Tuesday to determine the group
winner. Peru and Australia have already been eliminated in that section.
The winner of Group C will take on the runner-up of Group D (Nigeria's section) in the Round of 16 in
Kazan on Saturday 30th June, while the winner of Group D will play the runner-up of Group C in Nizhny
Novgorod on Sunday 1st July.