Eagles zoom into Quarters as Cameroon exit AFCON 2019
Defending Champions Cameroon crashed out of the ongoing Nations cup Saturday in Alexandria after losing 3-2 to Nigeria.
Interestingly this is the first time the Indomitable Lions will be exiting the championship in the round of 16.
The Eagles had shot into the lead as early as the 19th minute thanks to Odion Ighalo. But the lead only lasted for 30 minutes as the Lions took over the stage with an equaliser by  Bohaken in the 41st minute and then shot into the lead two minutes later no thanks to a defensive blunder in the 44th minute.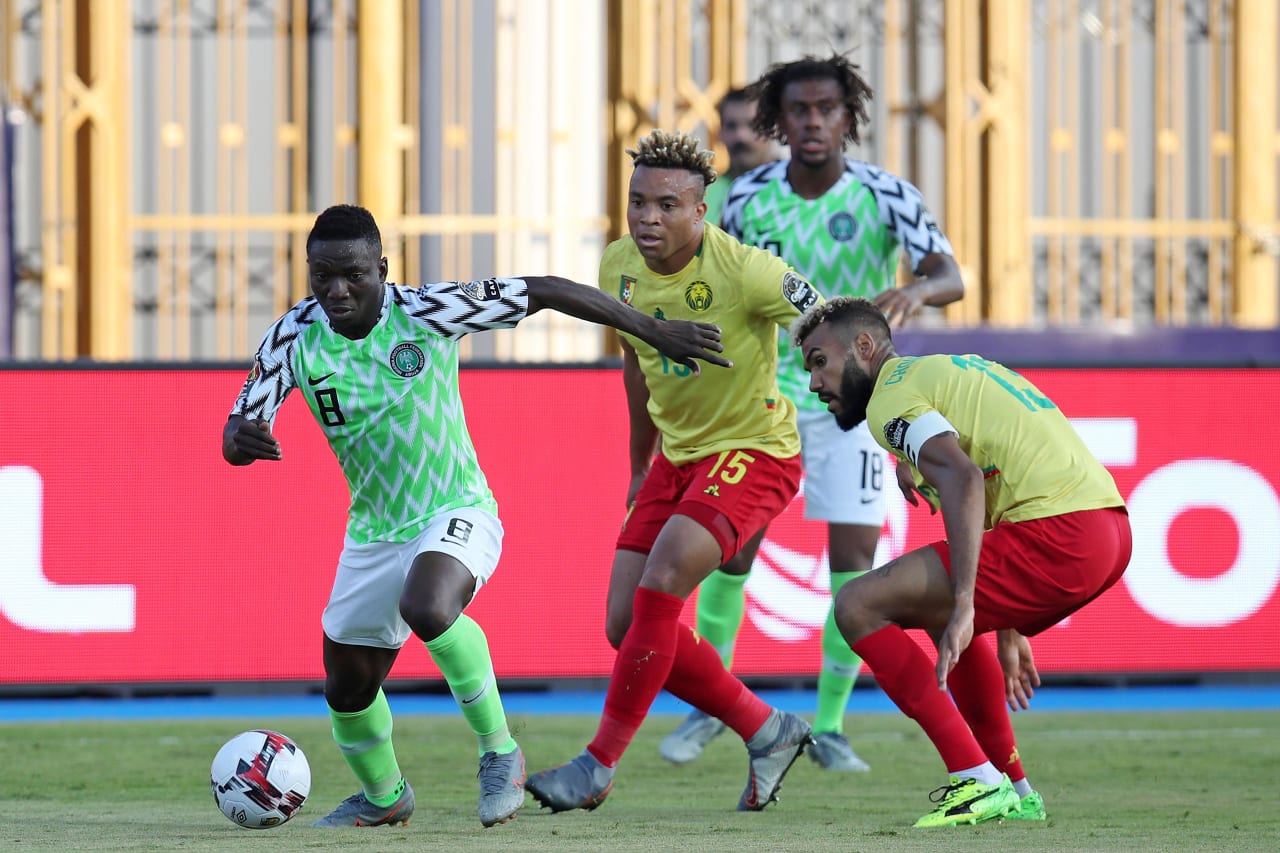 Resumption of the second half saw more determined Eagles that leveled up in the 63rd, through Ighalo his second goal of the match and third goal in the tournament. He finally sealed the victory for the Eagles after setting up Alex Iwobi for the winning goal in the 66th minute.  The pass to Iwobi was not only effective was in fact once of the best highlights of the match.
The remaining minutes of the match saw the Lions fighting harder not only against rampaging Eagles but also against time that was eating away gradually. Although the Lions enjoyed the best of possessions but it was Eagles to achieved the result and await the next opponent in the quarterfinals.