Retired Super Eagles goalkeeper Vincent Enyeama, has expressed his delight at rejoining his teammates at French club Lille Metropole for pre season after missing the entire part of last season to injury.
Enyeama who has fully recovered from the meniscus injury he sustained in April 2017 is in his final season with Lille.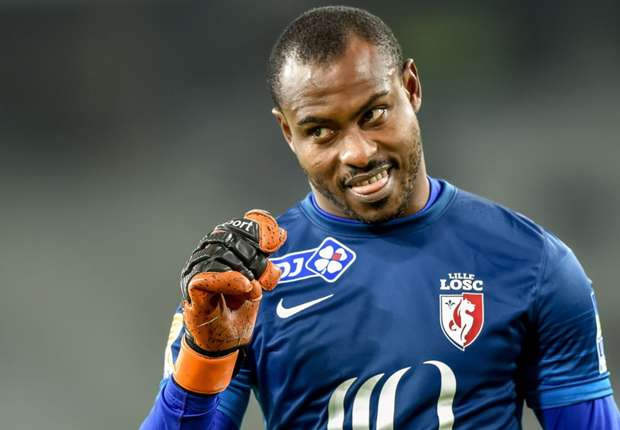 An active user of the social media especially Twitter, Enyeama used the platform to announce his return.
"First training session of the new season 2018/2019, same place same passion #footballismylife #losc
#pride," Enyeama tweeted on Monday.
During the 2013–14 Ligue 1 season, club manager René Girard picked Enyeama as his first-choice goalkeeper ahead of Steeve Elana, who had previously been the first-choice goalkeeper under Rudi Garcia.
With the help of his two centre-backs, Marko Baša and Simon Kjær, Enyeama kept 11 consecutive clean sheets in Ligue 1 matches during the first half of the season.
On 8 December 2013, Enyeama finally conceded a goal after playing 1,062 minutes of Ligue 1 football in an away match against Bordeaux, during which he was beaten by Landry N'Guémo's deflected strike in the 27th minute.
He thus came within 114 minutes of equalling Gaëtan Huard's Ligue 1 goalkeeping record, set in 1993, of playing 1,176 minutes without conceding a goal.
He also won the UNFP player of the month twice that season while keeping an astonishing 21 clean sheets
from 38 league games during the 2013/14 season.
Enyeama kept 40 clean sheets over the next three Ligue 1 seasons for what was often a poor Lille team
under Girard then Hervé Renard and Frédéric Antonetti.
The former Nigeria international made 143 appearances for Lille in six seasons.