Fans of formular one driver Lewis Hamilton are worried following his disturbing post on Instagram Tuesday.
The 34 year old uploaded a post where he told his 13.1 million followers he felt like 'giving up on everything'.
Lewis wrote: 'Honestly, I feel like giving up on everything. Shut down completely. Why bother when the world is such a mess and people don't seem to care.
'I'm going to take a moment away to gather my thoughts. Thank you, to those of you who do give a d**n about the world.'
It is unclear exactly what Lewis is referring to in the cryptic message, but the Formula One star has long been vocal about his fears for the planet and recently shared a series of messages on Instagram about environmental destruction.
After uploading the post, a number of fans tried to contact Lewis through Twitter.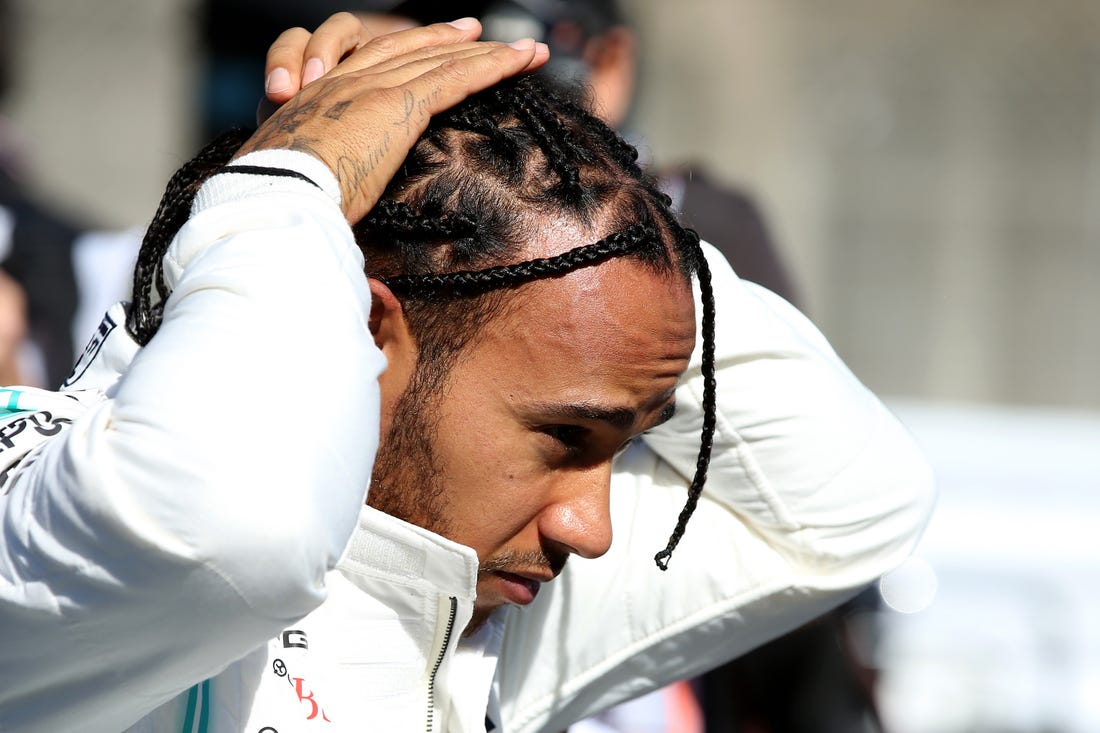 One wrote: 'Please don't give up on the world. There are people that care, whilst the world may seem c**p at times you have to look for the positives. I promise you there are some.'
Another fan typed: 'I am so concerned about Lewis. Hope he is ok.'
Back in August, the racing driver unveiled his plans to open a new vegan burger restaurant chain, in a bid to reduce greenhouse emissions created by livestock.
He opened his first plant-based Neat Burger restaurant last month, which sells vegan burgers called 'Neat', 'Cheese' and 'Chick'n'.
Livestock are a major driver of climate change – accounting for nearly 15 percent of greenhouse gas emissions – while producing meat uses land and water less efficiently than crops, according to the U.N.'s Food and Agriculture Organization.
The racing driver previously spoke about his own decision to go vegan two years ago. He told the BBC: ' I stopped eating red meat two years ago, I have generally been pescatarian for the majority of the year and now I've cut fish.