Federation Cup Exit: Eguma blames tactical indiscipline
rivers united
Rivers United's Stanley Eguma has blamed his attackers' tactical indiscipline for their early exit in the 2018 Federation Cup.
Abia Warriors added salt to the injury of the Pride of Rivers after Shedrack Asiegbu's 75th minute strike ensured that they ended the group stage pointless after three games and Eguma who has guided the club to victories in the competition in the past said that they would have qualified for the last eight had his strikers converted some of the chances they created.
He apologized to Rivers State fans, supporters and government for the disappointing results and has
asserted that they would learn from their failure in subsequent competitions.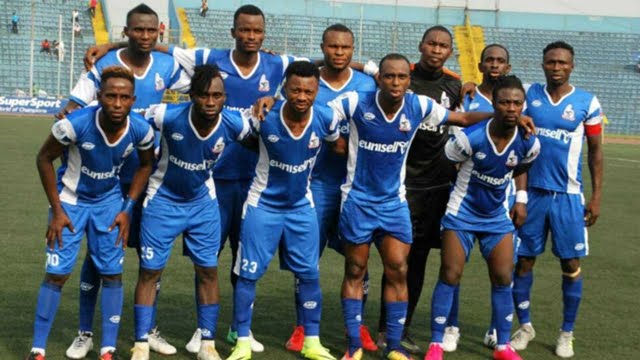 "It was a bad tournament for us and I will say we have disappointed all with the way we played. Going
to today's game, we had a good tactical plan knowing that we must leave the competition with heads
high," Eguma said.
"We knew that Abia Warriors have good midfielders and could possess the ball. We took over the midfield
and dictated the pace of the game but all our attacking forays were fluffed. My attackers disappointed
me because they were tactically undisciplined.
"They were very careless and wasteful in front of goal. It was worse when Abia Warriors got their only
chance and converted it. We lost the match and I will have to apologize to the fans, supporters, and
lovers of Rivers United FC.
"We have never had it this bad before. We have been in the Federation Cup competitions before and made
impacts. This was quite different. We never prepared for this kind of embarrassing results but we are
going to learn from this performance."