FIFA Ranking: Eagles to know fate September 20
super eagles
Nigeria's Super Eagles would know it has fared on the FIFA ranking when it is announced on September 20.
The Eagles who defeated Liberia 2-1 in an exhibition match on Tuesday night which was to to honour the country's President George Weah are presently 49th in world and seventh in Africa after the August ranking with a total of 1410 points.
But it remains to be seen if the victory of the three-time Africa champions against the Lone Star and its 3-0 victory against Seychelles in an AFCON qualifier played last weekend will impact positively on Nigeria's ranking.
There are speculations that the Liberia match which was hurriedly arranged by the Nigeria Football Federation (NFF) to enable the team take advantage of the international free window following the cancellation of the friendly against Saudi Arabia may not count.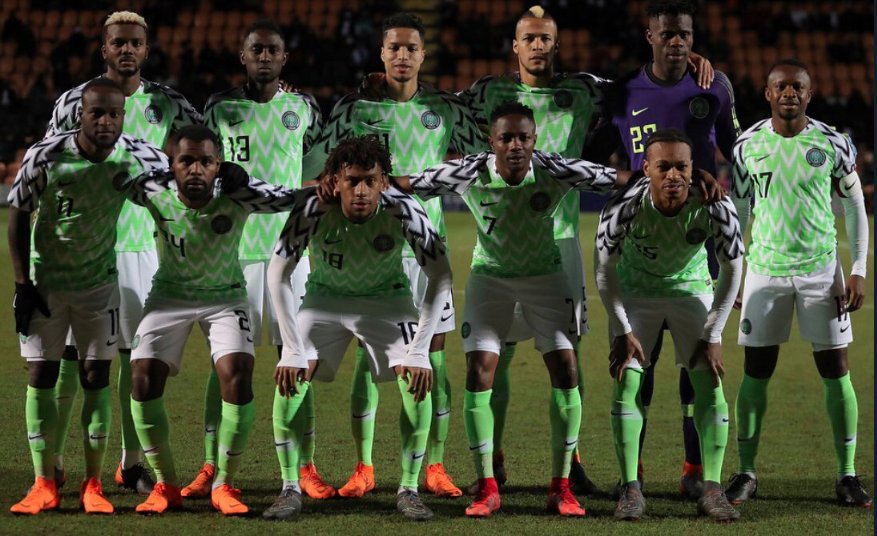 According to FIFA, the formula, which was approved by the FIFA Council in June after a lengthy period of testing, 'relies on adding/subtracting points won or lost for a game to/from the previous point totals rather than averaging game points over a given time as in the previous version of the ranking.
At the moment, Tunisia tops the African ranking with Senegal, Congo DR, Ghana, Morocco and Cameroon ahead of Nigeria in that order.