Figo: Ronaldo makes Juventus a Champions League threat
figo and ronaldo
Cristiano Ronaldo makes Juventus a much bigger threat to win the Champions League this season, according to Luis Figo.
Ronaldo has made a fine start to his Juventus career following his €100 million
That production has helped Juventus make a near-perfect start to their domestic campaign, with nine wins and a lone draw thus far.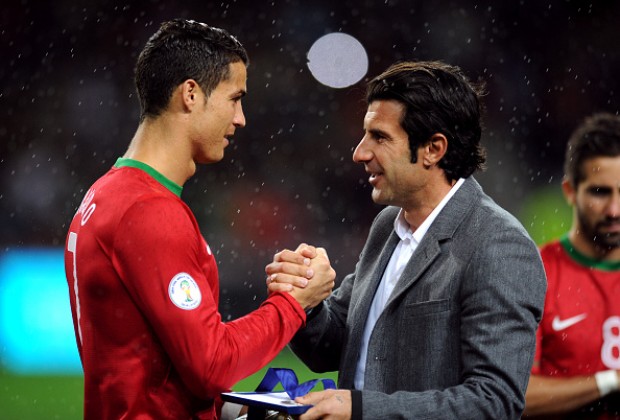 Juventus' dominance of Italy existed prior to Ronaldo, however, and the Portugal star was brought in to get the club over the hump in Europe, where they have made two finals in the last five years but came out the losers both times.
And though Ronaldo has not yet managed to find the net in his two Champions League games this season, Figo sees Ronaldo as 'the best in the world' and thinks he makes Juventus a stronger contender.
"Juventus have more options now," Figo told DAZN . "Cristiano guarantees quality and goals because he is a winner — the best in the world.
"Juventus have more chances to win Champions League this year".
In many ways, Ronaldo's career journey mirrors his former international team-mate Figo's.
Both came through Sporting CP, with moves to prestigious clubs in Manchester United and Barcelona respectively, before each made the move to Real Madrid.
Figo also left Madrid toward the latter stages of his career for Italy, joining Inter and was part of sides that won Serie A four straight seasons.