Coach of Nigeria's Men Junior team, Shittu Adewunmi has blamed government apathy towards other sports for his team's failure to progress to the second round at the ongoing IHF Men's Junior (U21) World Championship in Spain.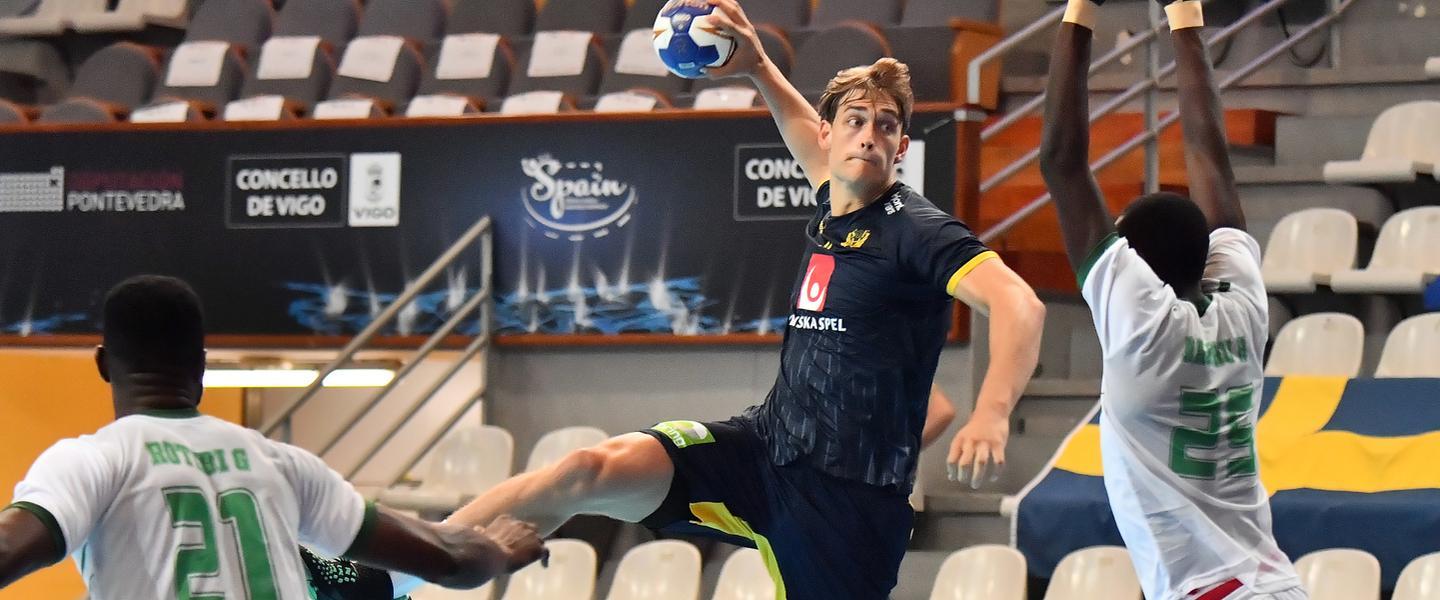 The Nigerian team lost its last group game to Sweden 41-25 yesterday, winning only one of its five group games against Australia to place fifth and miss qualification to the next round.
Shittu is pained about the government inability to support the team to the World Championship and said only a drastic change would help stem the dwindling fortunes of other sports in the country.   
He said: One of the major reasons this team didn't progress is the lackadaisical attitude of the government towards other sports. We couldn't afford to register the maximum number of players for the tournament. We had 12 players instead of 18 or 20, while logistics and lack of good kit were also our bane.
"As I said before the game, our plan was to curtail the Swedes in the first 25 minutes, until our jerseys began to tear and we couldn't replace the players with torn jerseys and had to continue playing with fewer numbers of players.
Adewunmi continued:  After the first half, we had one player sick, two on red card and two out because of torn jersey causing us to play with fewer players in the match. How on earth can we do magic? Other teams play with 18 players, with medical staffs and had other logistics.
"The Handball Federation of Nigeria (HFN) tried its best for the team especially the President Sam Ocheho. This is the world stage and the federation didn't get the needed support from the government. I am really disappointed with the government's lack of interest in other sports.
"I hope the federal government can see all these and knows that it's a shame on them. It took the team took 35 years to qualify and could not get support, this is very bad.
Read Also: IHF Men's Junior: Nigeria can shock Sweden – Adewunmi
Adewunmi, however, said the focus would be to improve the team's placement as it battles other first-round losers in the placement games. : Our focus I to ensure we are able to improve on our present placement.