Guardiola wants Barca wonderkid in exchange for Sterling
Manchester City manager Pep Guardiola is willing to let Raheem Sterling join Barcelona in exchange for young midfielder Pedri, according to reports.
Pedri won the coveted Golden Boy award earlier this week after an excellent year for Barca and Spain.
Sterling, on the other hand, has been linked with a move to the Catalan club in recent months amidst his slow start to the season with Man City.
Earlier this month, Guardiola commented on speculation surrounding the England international's future, admitting that Barca have the pulling power to sign any player they want.
He said: "If Barcelona are interested in any of our players, I am convinced that they can get them. Barca continues to be an attractive club, more than attractive. The city, the club, the history and this for the trainers, for the players always seduces a lot."
A swap deal could benefit the La Liga outfit, however, who are strapped for cash amidst their poor financial situation, with Guardiola open to swapping Sterling for Pedri, according to El Nacional.
The report adds that Barca are keen to include Ousmane Dembele in a deal for the City winger, with his contract expiring at the end of the season.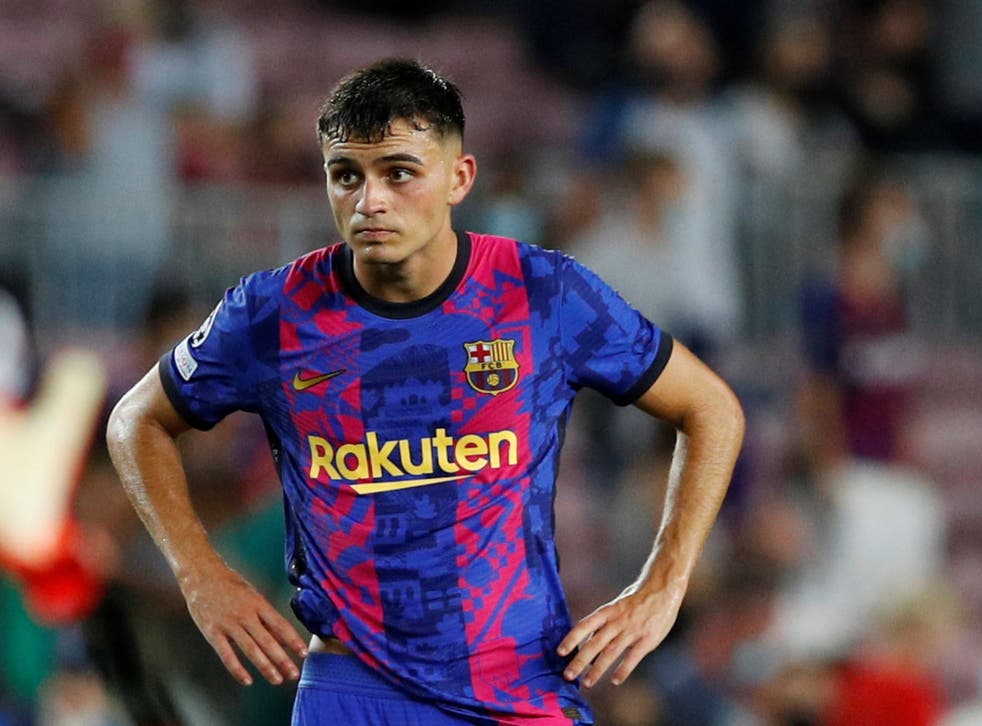 Read Also: Sepp Blatter quizzed over Qatar 2022 World Cup vote
Pedri would be a terrific signing for the Citizens, but will likely be top of Barcelona's list of untouchable players.
The 19-year-old has already made over 50 appearances for the Blaugrana and has ten caps for the Spanish national side.
Sterling has had a stop-start 2021/22 campaign so far, struggling for regular playing time.
He did score against Paris Saint-Germain midweek, however, as the Premier League champions beat the Parisiens 2-1 at the Etihad.