Gusau rejects being blamed for $130,000 IAAF money 
IAAF
The President of the Athletics Federation of Nigeria (AFN) Ibrahim Gusau has condemned in totality the alleged conspiracies by some officials of the Ministry of Youth and Sports to blame him for the refusal to return the world athletics body, IAAF,'s $130,000 mistakingly paid into the covers of the Nigeria's affiliate AFN which he called a pure wickedness, calling on the Nigeria anti graft agencies to carry out a comprehensive investigation on the matter.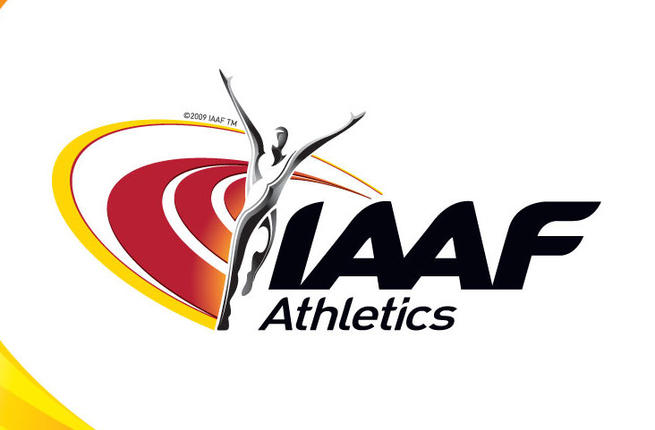 Speaking with newsmen in Abuja, Gusau maintained that for once he never had any dealings with the so called money.
And reacting specifically to the allegation by the former minister of Youth and Sports Solomon Dalung that thirty nine million Naira (N39 million) from the IAAF money was released to him, Gusau explained how and who the money was released to.
"At Asaba 2018, there was an LOC (Local Organising Committee). the Delta state government took over the responsibility to host 54 countries for the Senior All Africa Athletics Championship. It was supposed to be Lagos State, Lagos State failed and then Delta State took over.
"And in between, they fixed their stadium, they prepared to do the hosting. At that time the AFN donated its powers to the LOC which we were not on board then. So, in essence there was no duty for Athletics Federation of Nigeria
"Now, nobody is from Ghana here. The event arrived; August 1st to August 5th, and we had about 86 Athletes. 86 Athletes were going to compete for Nigeria and I almost had a demonstration on my hand for those that were in Asaba knew the Nigerian athletes at a point almost abstain from competing for Nigeria.
"Two things came up, 1- their kits, 2- their allowances. These issues came up and i have documents where the Permanent Secretary confirmed that he held a discussion with the Technical Director and the SG and they agreed on an amount of thirty million Naira for the kits of 86 Athletes plus officials. That is thirty million Naira, right?.
"Now remaining the nine million Naira. allowances for 86 athletes and officials, which we had to now plead with the athletes again, begging them that it will be a very big embarrassment, and do not forget there was a big embarrassment on the arrival of athletes at the airport.
"We were able to go out of that embarrassment. The next level was the issue of allowances. So, the nine million Naira was only able to pay fifty percent of their allowances, and the remaining fifty percent, till today I have been writing and writing that athletes have been asking for the balances of fifty percent. I can confirm to you, for those that know and for the benefit of those that does not know me and with all humility, thirty million Naira is nothing to Ibrahim. My integrity is more better than that money being discussed.
"I have been a sports sponsor and activist for a very long time, about two decades and a half. And i felt i will bring value, i will bring resources and i think i have archived that. Because if it is only at one event that they are claiming that they gave thirty nine million Naira, gentle men and ladies i have events that where held, more than fifty events. At some point I went to Ghana and i asked for funding to go to Ghana for the ECOWAS Junior, no one listened to me. I had to ferry those athletes in a bus. And we went and Nigeria became the winners of ECOWAS with about 17 gold medals. So also in Abidjan and for some of you that are aware, I called Lagos and i got a bus, I called Delta State and i got a bus. From fueling to feeding to transportation to payments of others I found ways of handling that work. We presented about 92 athletes.
"Ladies and gentlemen I am pleased to present myself for proper investigation by inviting all the investigative organizations in Nigeria, be it the Police, ICPC, EFCC, to investigate AFN and the ministry to confirm if Ii have been found wanting in this issue.
Read Also: $130,000 refund:  IAAF has no right to ban Nigeria- Dalung 
My name has been battered, TV stations, Radio stations carrying my name, but as I said to you I have my evidences. I don't approve any payment, I don't approve any schedule. The two people in charge of the account in the Federation are people from the sports ministry and of course you know their loyalty is to the ministry," he concluded.