Hip Surgery Update: My inlaws never abandoned me–Kadri Ikhana
A one-time Super Falcons chief coach, Kadiri Ikhana has debunked claims that he has been abandoned by his in-laws in the wake of his cry for financial help to undergo a hip replacement surgery.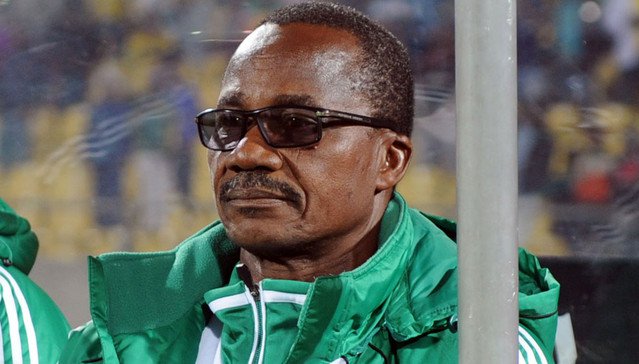 The 67-year-old coach in an interview with Sportinglife.ng said the duo of Patrick Ovie and Yakubu Aiyegbeni both ex-footballers have stood by him.
"I do not know where they got that from that l have been abandoned by my in-laws and that my daughters are struggling to survive because their marriages have crashed.
"Nothing of such has happened and it is good that l clear the air right away," he said.
While defending his in-laws, Ikhana declined to mention the financial contributions of both Ovie and Aiyegbeni.
On the other hand, Ikhana who remains one of the country's most successful coaches confirmed that an Abuja based hospital, Alliance hospital has offered to operate him for free.
"By next week, l should be on my way to Abuja for the surgery. What l am just waiting for is the result of the MRI test that l did on Wednesday." he further said.
Medical Director of the hospital, Christopher Otabor said they were glad to render assistance to the former Green Eagles defender having served the country meritoriously.
"Kadiri has served this country meritoriously and should not be made to suffer'
He went further by saying "The hospital is ready to do everything to ameliorate his current condition.
Read Also: Former Falcons Coach pleads for help to undergo hip surgery
The former Enyimba coach requires a hip replacement surgery which he has been battling and decided to cry out since he could no longer bear the burden.