Homecoming: Mario Balotelli gets jersey No. 45 at Brescia
Mario Balotelli displays his new Brescia jersey
Home sweet home, perhaps that is the way to put it as Mario Balotelli was officially unveiled by hometown club Brescia.
The 29 year old revealed in his first news conference immediately after the signing ceremony that his mother was very happy with his return and indeed shed tears of joy.
'My mum cried initially when I told her that I might be going to Brescia … she was very happy.'
The former Inter Milan and Manchester City ace signed a three year contract coming on the heels of expiration of his Marseille contract.
Balotelli was born in Palermo but moved to Brescia at the age of two, and his adoptive family still lives there although his father died in 2015.
His last spell in Italy was a miserable one as he struggled with injury and scored only once in a season-long loan at AC Milan before returning to Liverpool in 2016 and moving immediately to France, resurrecting his career first with Nice and then at Marseille. An optimistic Balotelli vowed to work very hard to lift the club while ruling out chances of failing.
'I have zero fear of failing … I'm fine, very calm," he enthused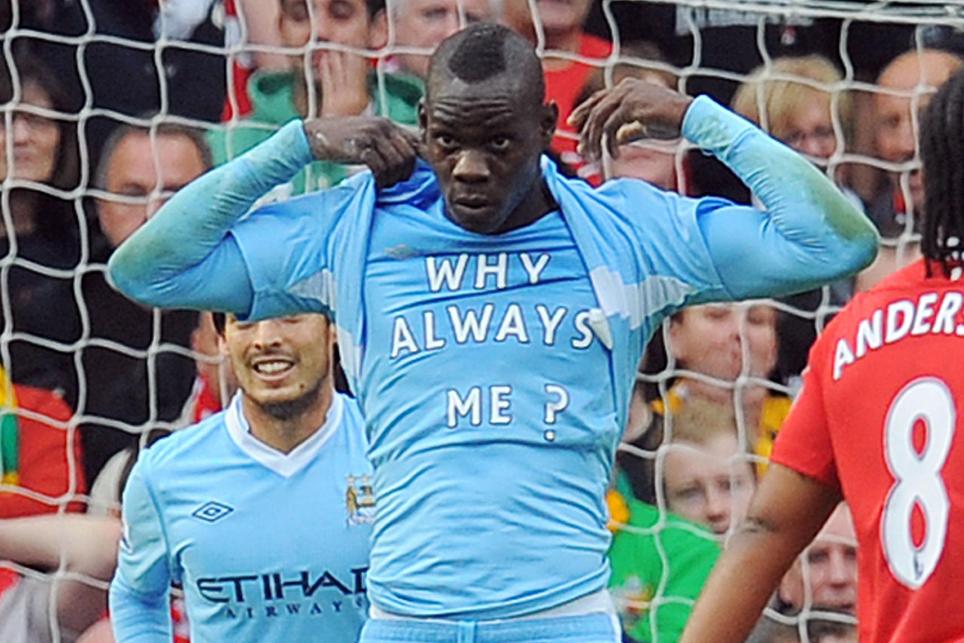 In 2012, Balotelli featured in GQ, where he was named the second-best dressed man in the world behind British musician Tinie Tempah. GQ is an international monthly men's magazine based in New York City and founded in 1931.
While in the EPL Balotelli was always in the news. In one of the occasions he dished out what went on to be one of the most unique celebrations when he lifted up his shirt to reveal "Why Always Me?" kit after scoring the first goal in Manchester City's 6-1 win over United at the Old Trafford in October 2011.