Anthony Joshua has said that he would prefer to lose than be seen as a drugs cheat as he spoke ahead of
his world title figght against Alexander Povetkin on September 22 at the Wembley Stadium.
The heavyweight boxing champion spoke at a press conference on Wednesday.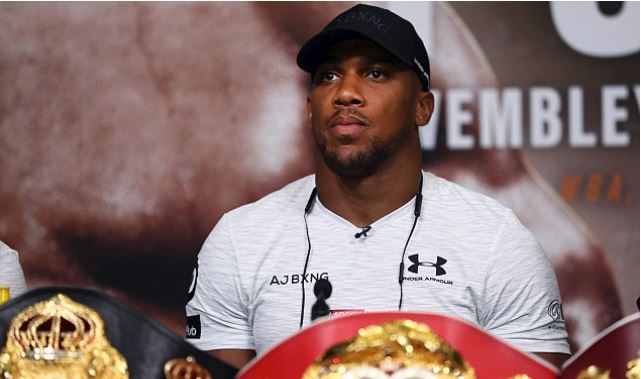 "I would rather take a loss than be done for doping; being done for doping is far worse for your legacy
than taking a loss," said Joshua.
"I don't see doping as a way of making yourself better," added Joshua. "If a person is better than you
then work harder, train harder, you don't need to dope. Weigh it up: doping, being banned, your legacy
damaged or someone is just better than you on the night, give them the respect and bounce back. I would
rather stay clean and give it my best every time."
The two fighters will again be subjected to further testing ahead of the championship bout.
"When he [Povetkin] is fighting me, it will be straight and clean fight. His past is his past and they
dealt with it however they did," Joshua, 28, added.
Povetkin twice failed drug tests in 2016.
"First of all, I have been cleared of that suspension. I was caught on meldonium, and it was a nanogram
quantity. And it happened right before the fight. I was clean a couple of tests before it, and I was
clean when tested after that. For me it was very suspicious," the 38-year-old said.