Tyson Fury has shockingly revealed that he masturbates seven times a day to get himself in top shape ahead of his rematch against Deontay Wilder.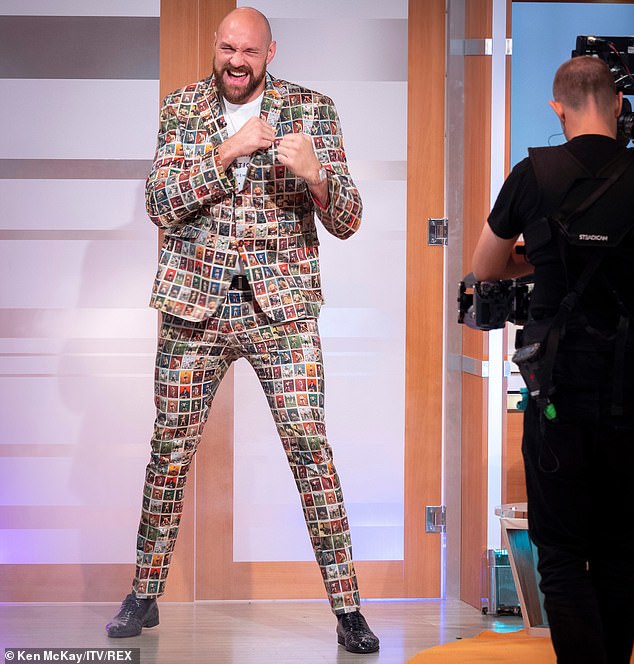 Both men will clash on February 27 after last year's controversial draw in December for the WBC title in the custody of Wilder.
The pair will clash at the MGM Grand Garden Arena in Las Vegas – if the Wythenshawe-born fighter still has the energy after having so much 'alone time'.
"I'm doing a lot of things I didn't before. I'm eating five/six meals a day, drinking eight litres of water," Fury said.
"If it's gonna give me an edge, I'm willing to try it. I'm masturbating seven times a day, keep my testosterone pumping."
One key change Fury has made to his team is axing young coach Ben Davidson, with whom he plotted his comeback from the brink.
The 31-year-old has teamed up with Javan 'Sugar' Hill in a tactical overhaul as he hunts a 21st KO of his career.
"I'm not coming here for a points decision, I've had too many of them – nine of them – I'm coming here for a knockout, I've had 21 of them and from the heart that's what I'm looking to do," Fury added.
"This is why I employed Sugar Hill. If I didn't want a knockout, I wouldn't have hired a Kronk [the famous Detroit gym] trainer.
read also: Boxing: Fury chasing knockout in Wilder rematch
"If I didn't want a knockout, I'd have kept Ben Davison and working on that herky-jerky style."
Fury and Wilder engaged in a public press conference last night and traded insults throughout.