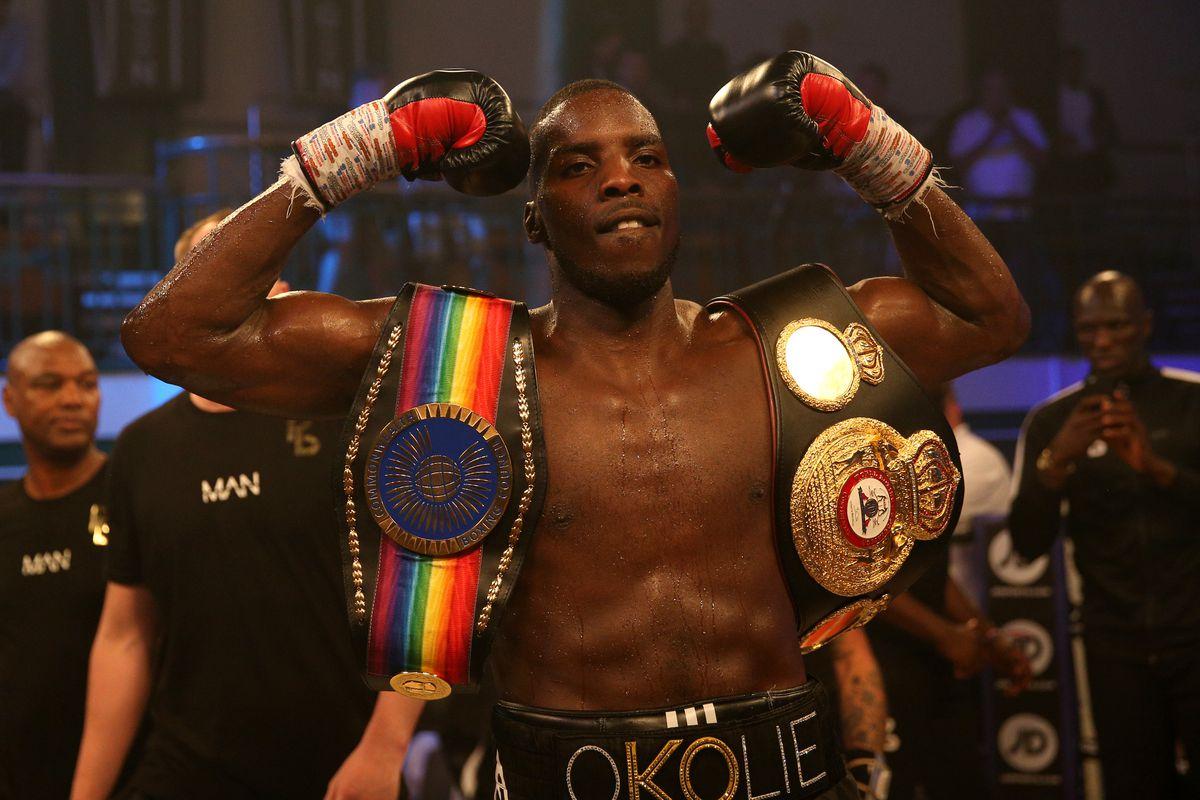 British heavyweight boxer, Dillian Whyte has promised to end Lawrence Okolie's boxing career should the Nigerian-born cruiser-weight decide to step up his weight division and fight him.
Whyte and Okolie have been trading words since Whyte accused Okolie of avoiding to fight Richard Riakporhe, an undefeated cruiser-weight Whyte manages.
Okolie later posted a short video on twitter, showing him running rings around Whyte when they sparred years ago.
Whyte said: "If Okolie steps up to heavyweight I would end his career. He is one of the most deluded boxers in the history of boxing. Okolie is a joke, without AJ (Anthony Joshua) backing him, he would still be working in McDonald's.
"Okolie and his handful of supporters call themselves 'Penny Bois', which is a great name for him as that's all he will earn off boxing, pennies; as he has no real talent, no heart, no chin and nothing about him is likeable."
Whyte also added: "Look, I don't have much time for sparring stories. Sparring is sparring, but Okolie is living on another planet.
See Also: Lawrence Okolie retains WBA Title, beats Lodi In 3 rounds
"I only sparred Okolie twice over two days in 2015 and the second time he was very arrogant,
so I put a little pressure on him and he folded and had to be helped out of the ring and miss his next fight because of his injuries.
"Instead of trying to get my attention, he should concentrate on the cruiser-weight division where he has already twice pulled out of fights against Richard Riakporhe who I 100 per cent believe would knock him out.
"Okolie is a complete hype job. He's already pulled out of two fights against Richard and that's before I even managed him. If I fought him, I would snap him in two like a twiglet."
Lawrence Okolie defends his British Boxing Board of Control (BBBofC) Cruiser-weight Title against Commonwealth champion Wadi Camacho at London's Copper Box Arena on Saturday, March 23.