Joshua up for most lucrative bout in the wilderness
ANTHONY JOSHUA TRAINING EIS,SHEFFIELD PIC;LAWRENCE LUSTIG ANTHONY JOSHUA ALONG WITH TRAINER ROBERT McCRACKEN PREPARES FOR HIS WORLD HEAVYWEIGHT TITLE DEFENCE AGAINST ALEXANDER POVETKIN ON EDDIE HEARNS MATCHROOM PROMOTION AT WEMBLEY STADIUM ON SATURDAY 22ND SEPTEMBER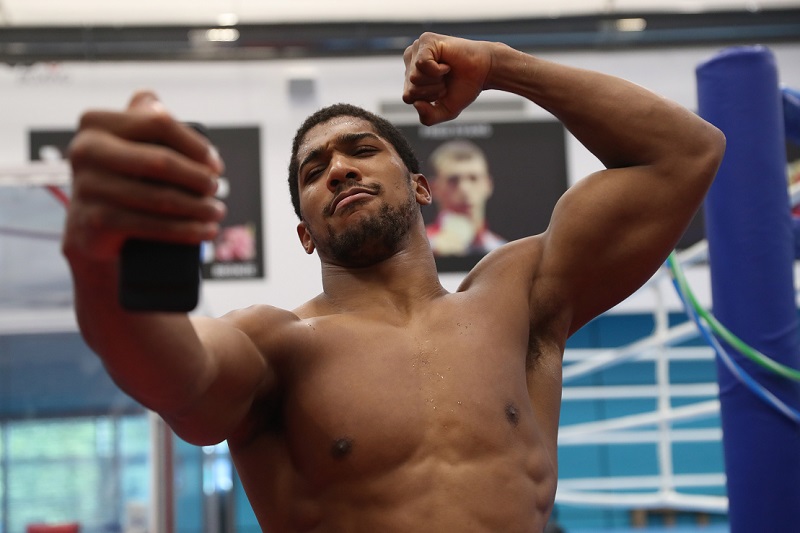 Joshua will head over to the United States this June. Up to this point, Joshua has fought his entire career in his native United Kingdom.
He'll face Jarrell "Big Baby" Miller from Madison Square Garden in New York City on June 1st, in a world heavyweight title defense which will net the unified ruler a cool £20 million ($25m).
Add to that is a return to the United Kingdom against Kubrat Pulev or Dillian Whyte later in the year and Joshua stands to make around £40m ($50m) in the coming months alone.
It's stark consolation for Joshua after offers to Wilder and Fury were dismissed out of hand. Wilder and Fury are plowing on with rematch plans which have to be agreed this week.
In contrast, Joshua will be treading water against Miller and Pulev or Whyte. Whilst at the same time taking care of at least one of his mandatory situations.
Enhancing his reputation stateside has become a must for Joshua. This comes after UK rival Fury did similar in an amazing performance on December 1.
Fury came back from the brink of being wiped out against Wilder in the twelfth round. Joshua now wants a piece of the action after cancelling plans to fight at Wembley.
Ambitions to become undisputed have had to be put on hold. But as we all know, Wilder and Fury hold the key for Joshua to emulate Lennox Lewis.
As things currently stand, both are not playing ball with 'AJ' (
Mark Robinson)
Read ALSO: Miller to Joshua: I'll take your mum out after knocking you out
Once Joshua turned away a $50m straight offer, which included a cut of the Pay-Per-View, there was only one other option that interested Wilder.
Fury accepted a much lower deal than Joshua. Although both stand to make a lot more in a second installment this spring.
Talk of a trilogy or even a quartet of contests is already out there. And is mainly down to the fact the initial clash was scored a draw.
A win for Wilder or Fury opens the door for a third encounter. Whilst revenge for either would mean a fourth would be needed to settle the score.
Fans are certain to be in for another treat with Wilder v Fury as Joshua begins as a massive favorite to once again down his opposition in Miller.
The further swelling of his bank balance should soften the blow of Joshua facing a year in the top division wilderness.