Jovic's father explains how his son got injured
La Liga has yet to resume, but Real Madrid have already lost a player to injury: Luka Jovic. The club announced this Friday that the footballer had fractured a bone in his right foot.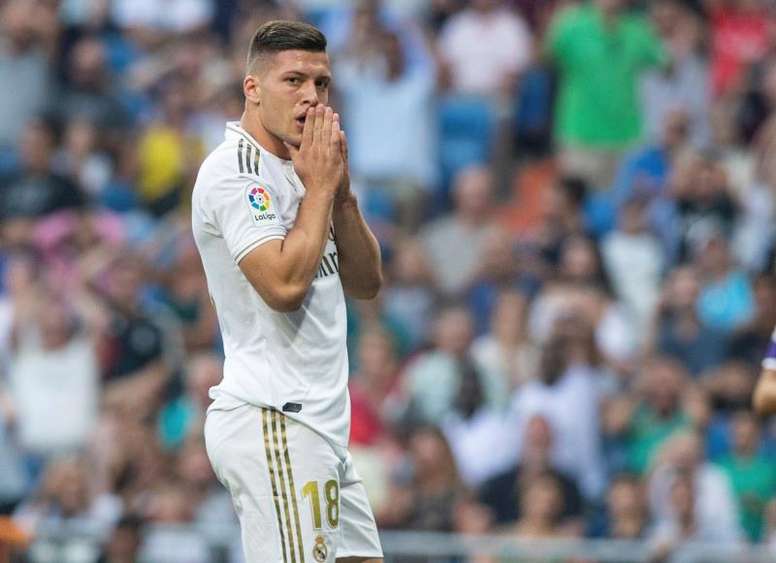 His father, Milan Jovic, told 'Kurir' how he picked up thatr injury. "He was doing preparation in his home in Belgrade based on the training programme he received from the club and while doing an exercise, he felt lots of pain. Who thought it could have been so serious?," he began.
An injury which is a major setback for Jovic. "He was training to get back, go out, be the best and now this happens…· he continued.
"We still don't know anything. He has to be examined in more detail before we find out how long he will be out for exactly." Because of the type of injury, he is expected to be sidelined for two or three months.
We can't rule out the possibility that this is how Jovic got injured:

Luka Jovic 19/20 Quarantine skills: pic.twitter.com/UrM5wY2cfg

— Aryan Ringshia (@aryanringshia) May 8, 2020
Read Also: FIFA, IFAB approve five substitutions per match, VAR optional
Jovic hopes to recover soon. At the moment, he is feeling quite low. "He's depressed, he's a bit afraid," his dad admitted.
It has not been the best day for Luka Jovic. He was caught driving to Valdebebas with just one hand on the wheel. That could lead to him being punished by his club.