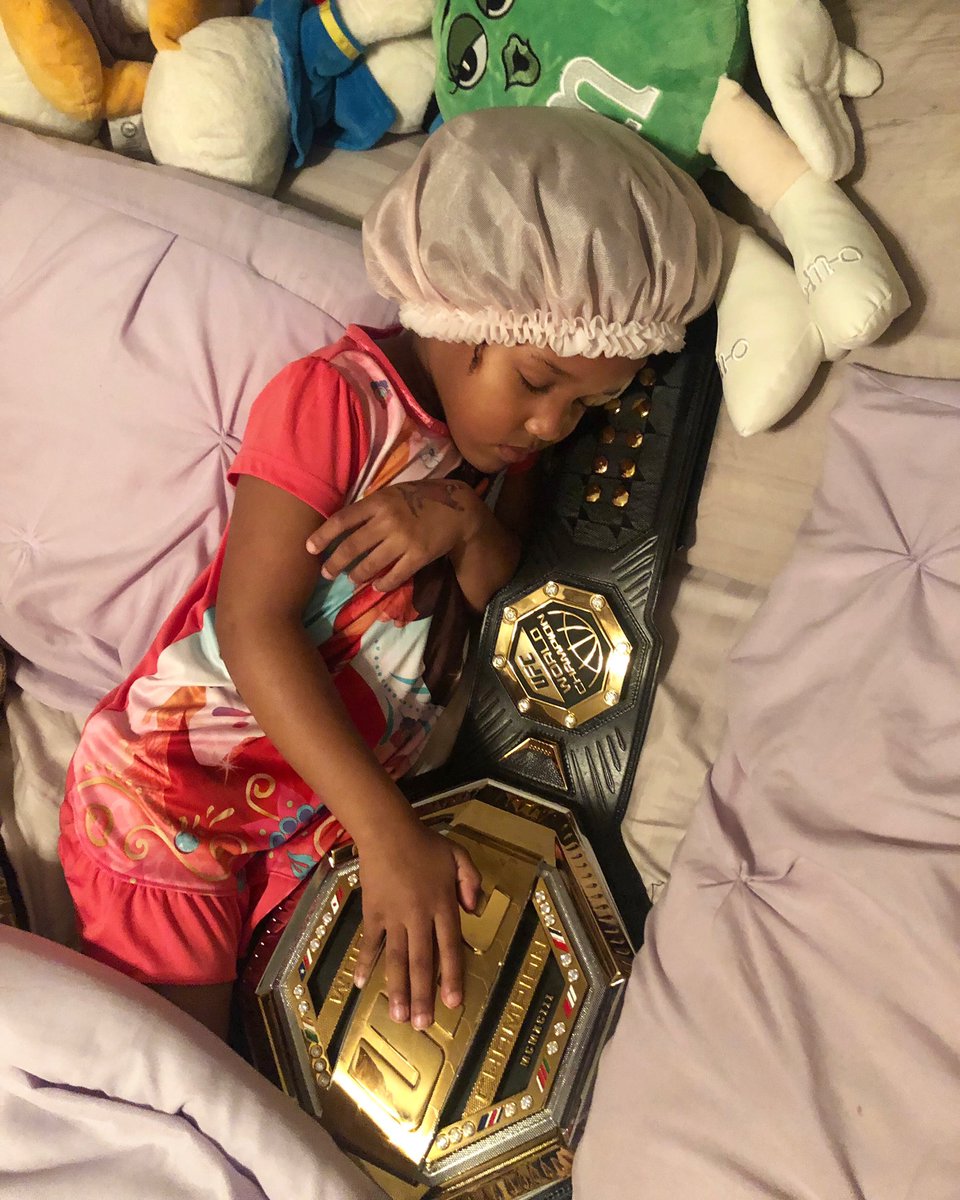 Nigeria-born Mixed Martial Arts (MMA) fighter, Kamaru Usman posted a picture on social media platform Twitter of his daughter sleeping with the Ultimate Fighting Championship (UFC) welterweight belt.
The Auchi-Born fighter tweeted the picture on Thursday with the caption "This was one of the biggest reasons I wasn't leaving Las Vegas without that belt".
Kamaru Usman turned in one of the greatest performances by a UFC title fight challenger in earning a 50-44, 50-44 and 50-45 one-sided decision victory over Tyron Woodley at UFC 235 in Las Vegas last weekend.
The 31-year-old took Woodley down twice and destroyed the long-time welterweight champion's body at will over 25 suffocating minutes inside the Octagon.
Usman gave a moving speech to his daughter after the win, crediting her for turning his life around.
"I come from humble beginnings, all the way from Nigeria," he said.
"I lived and dreamed that I would have a platform like this and I'd be on this stage one day.
"And when this little girl came along, she lit a fire under me, Joe. She lit a fire under my ass and I got going.
"Here I am, daddy did it.
"I want you to remember this day forever, okay? Daddy did it!"
Usman will fight Colby Covington in his first title defense later in the year.