The best Nigerian players will join the rest of the world to battle for a share of the $50,000 purse of the first leg of the 19th Lagos Open International Tennis Championships which kick off today at the Lagos Lawn Tennis Club (LLTC).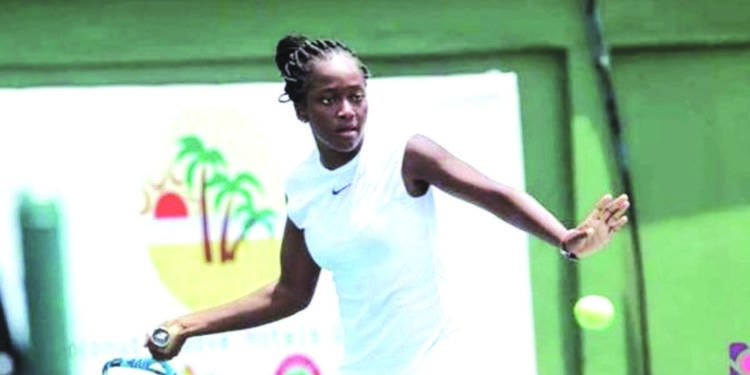 Over 100 foreign players from 56 countries will slug it out with the Nigerian players at the International Tennis Federation (ITF)-sanctioned event.
All eyes will be on Oyinlomo Quadre and Joseph Imeh who are Nigeria's best ranked players and they will be championing the Nigerian campaign against the foreign stars.
Already, 16-year-old Quadre had vowed to do better than her second round finish last year by fighting her way to the quarterfinal while Imeh will be hoping to equal Jonathan Igbonovia's record who remains the only Nigerian to won the men's singles of the competition since its inception in 1999.
Read Also: Twinkling Quadre Set For Stiff Opposition At 2019 Lagos Open
Chairman of the Local Organising Committee (LOC), Pius Akinyelure, said the status of the tournament may be upgraded going by the efforts made so far by the Nigeria Tennis Federation (NTF).
Akinyelure, who was represented by the Tournament Director, Wale Oladunjoye said that the ITF has redefined the name of its Futures Tournament to reflect the prize money.
 "Lagos Open is in the highest category and is now known as an M25 +H and W25 Tournaments for the men and women categories respectively. So this year, we have two M25 and W25 Tournaments for both Men and Women, the first from 7 to13 October, while the second holds from 14 to20 October .The total prize money therefore remains $100, 000. All qualified players in the main draw get a share of this prize money," said Akinyelure.