Leicester vs Valencia:   Ndidi, Iheanacho, Musa may start-  Puel hints
Nigerian trio of Wilfred Ndidi, Ahmed Musa and Kelechi Iheanacho may start for Leicester City in a pre-season friendly against Valencia on Wednesday at the King Power Stadium after manager Claude Puel plans to execute the game with more experienced players, SportingLife.ng reports.
The players were part of the Super Eagles squad to the 2018 FIFA World Cup in Russia returned to the Premier League side for pre-season last week and made their appearance for the Foxes in a 2-1 defeat to Italian side, Udinese on Saturday with Iheanacho scoring the only goal.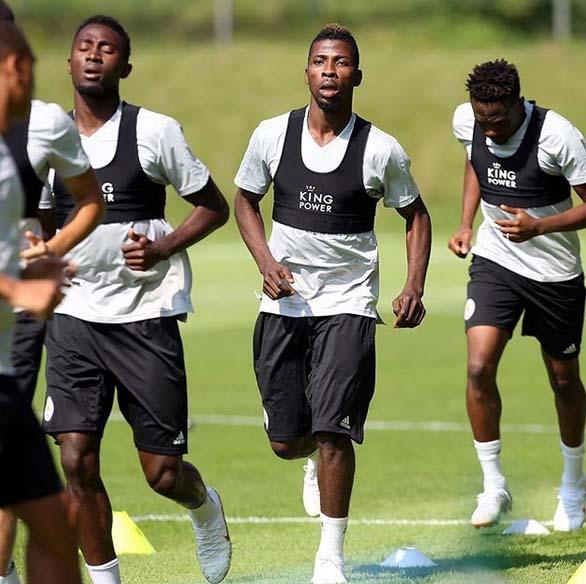 Against the La Liga side who will compete in the UEFA Champions League this term, Puel, who has provided opportunities for some of the club's emerging youngsters in their last two matches, has pledged to put out a side with more experience that will be close to the side that kicks off the campaign against Manchester United at Old Trafford on August 10.
"We know it is difficult with all the problems with the international players coming back. We tried to manage this moment.
"It was about managing our game-time with some getting 30 minutes, some 45 minutes and some 60, and for
others to prevent injuries.
"There is a different level with the international players. It was a possibility for other players, academy players, to play also.
"I hope now for the next game we can put out a team with more experience and more maturity.
"It will be all the starting players of course because we will have more opportunity to give more game time to the international players.
"It will be more experienced players of course, but I hope, for example, about Jonny Evans, it's not too important."