Liverpool stars wear bizarre haircuts to training after lockdown (photos)
Liverpool forwards Sadio Mane and Roberto Firmino have shocked fans with their lockdown haircuts as Liverpool returned to training.
Liverpool fans saw a glimpse of their players training on Wednesday for the first time since the coronavirus outbreak.
And the appearance of Mane and Firmino was the talk of Liverpool Twitter as the pair of attackers were sporting a different hairdo following lockdown.
Mane rocked up at Melwood without his shaved look and a full set of hair while Firmino donned a crop of curly hair.
Yes Sadio Mane's hair line has gone back, but at least it looks better than Arsenal's back line. pic.twitter.com/O6zDrI3a9C

— MoSalaholic11 (@MoSalaholic11) May 20, 2020
2020 is indeed not in a normal year. Yesterday we saw Kante with hair on his head

Now, Sadio Mané's hairline is doing backwards ever, forward never with him 😂

— Kelewele Joint 🍟 (@Ankamagyimi) May 20, 2020
Ok, so Roberto Firmino has curly hair. Now I've literally seen everything! pic.twitter.com/uTuKdm7YCS

— Roman Dvoryankin (@dvoryrom) May 20, 2020
Bobby Firmino really came out of quarantine looking like young Ross Geller pic.twitter.com/zkleu6XU5G

— oscar (@osclade) May 20, 2020
Meanwhile, Liverpool boss Jurgen Klopp said returning to training "felt like the first day of school."
"I woke up even earlier than usual and then I realised it was my first day," he told the club's website.
"It felt like the first day at school – for me, it was 46 years ago, but it must have been similar.
"I dressed myself in my uniform again – and for the right reason, for going to training.
"We don't know exactly how long we have, but we have some time to prepare the rest of this season and already the next season, because I don't think there will be a massive break between the two.
"It's a pre-season for us. We don't know how long and we will not have test games or friendlies.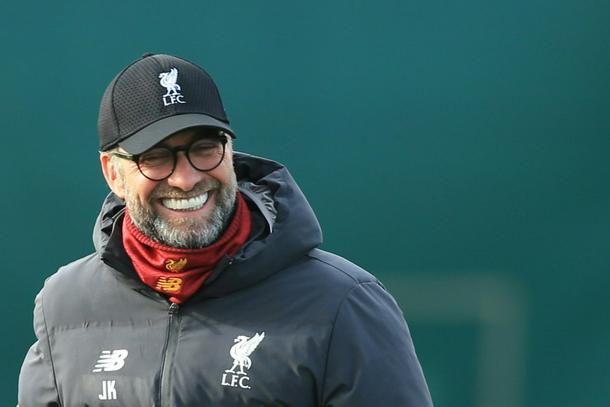 Read Also: Drogba reveals how Mata's advice helped Chelsea win UCL
"Maybe we can organise it between us when we are allowed to, but it will not be the same like in other pre-seasons."
The Reds are just six points away from winning their first ever Premier League title ahead of a potential resumption of England's top flight.