Mayweather celebrates with Juventus for winning Super Cup
Undefeated boxing great Floyd Mayweather Jr joined Cristiano Ronaldo and his Juventus team-mates to celebrate their Italian Super Cup win over AC Milan.
Mayweather and his entourage joined Juventus players i their dressing room and the American couldn't resist getting his hands on the trophy.
Mayweather also posed with a number of Juve stars, including Ronaldo, Paulo Dybala, Giorgio Chiellini and Blaise Matuidi.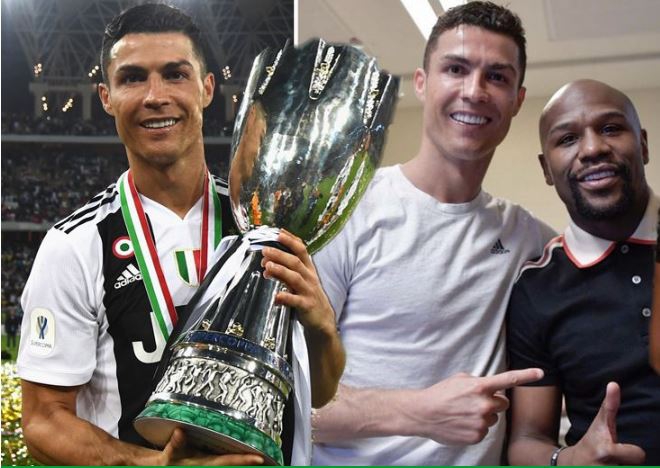 Ronaldo's 61st-minute header settled the Supercoppa Italiana contest in Jeddah, Saudi Arabia with Juventus lifting the trophy for the eighth time in their history.
Mayweather, 41, retired in 2017 with a 50-0 professional record after knocking out Conor McGregor in a Las Vegas showdown.
There have been rumours, however, that he may step out of retirement  for a rematch with Manny Pacquiao, whom he defeated in 2015.
The proposed bout could potentially be worth £500million to the fighters.