Mick Schumacher steps into father's big shoes in Bahrain
Mick Schumacher will follow in the footsteps of his father Michael in Bahrain as he prepares for his first Formula One test drive with Ferrari after this weekend's debut F2 contest.
The 20-year-old was watched by his mother Corinna and staff from the Ferrari Driving Academy as he made laps in his F2 Prema team car on Friday ahead of getting into the famed red Ferrari on Tuesday.
Fans around the world are brimming with excitement at the chance to see Michael Schumacher's son racing in the Italian motor his father won five of his seven titles with.
But the youngster – who bears a striking resemblance to his 50-year-old father – said, despite the baking desert heat and the anticipation of fans, he was feeling confident.
Mick was with Michael skiing in the French Alps when his father had his tragic accident in 2013 and was left disabled after his head collided with a rock.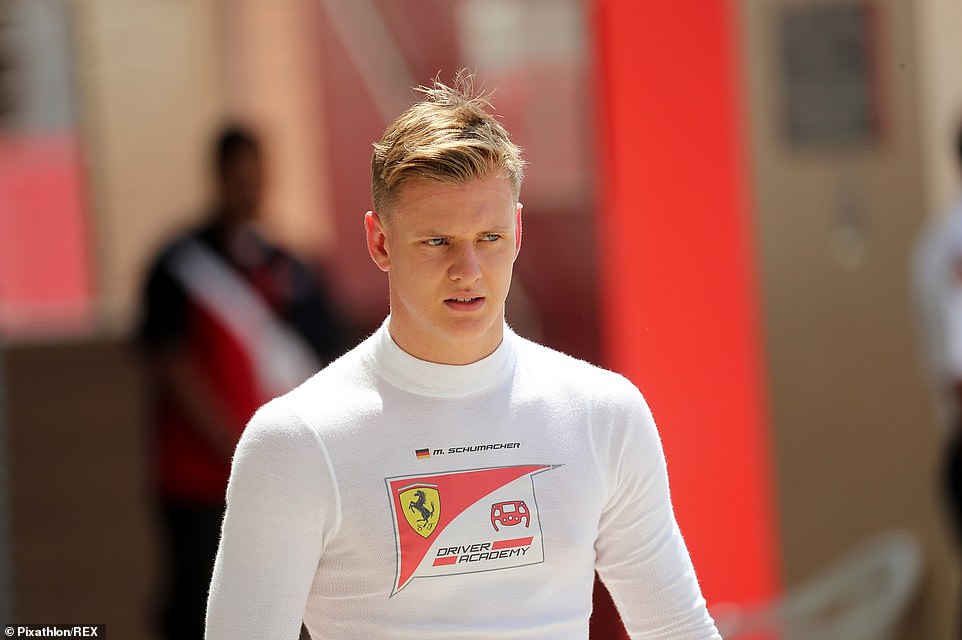 'For sure there are going to be emotions,' Mick said, adding that he is 'totally confident' he can handle the pressure and said he feels 'really prepared, 100 percent ready.'
Five of his famed father's record seven F1 titles were won with Ferrari from 2000-04. His 50-year-old father also holds the record for F1 wins with 91.
After Michael's accident in 2013, doctors worked to remove blood clots from his brain, but some were left because they were too deeply embedded.
Schumacher's condition stabilized after he was placed in a drug-induced coma, from which he later emerged. But updates on
his health have been scarce since he left the hospital in September 2014 to be cared for privately at his Swiss home by Lake Geneva.
Understandably, talking about his father is a deeply sensitive issue. Although he spoke calmly and in measured tones, the emotion was clear in his voice when addressing how much of an influence his father had on him as a young racer.