Musa beats Kane, others to World Cup performance award
Musa
Super Eagles striker Ahmed Musa has won the 2018 FIFA World Cup most memorable performance award following his brace against Iceland handed to him by fans based in Volvograd.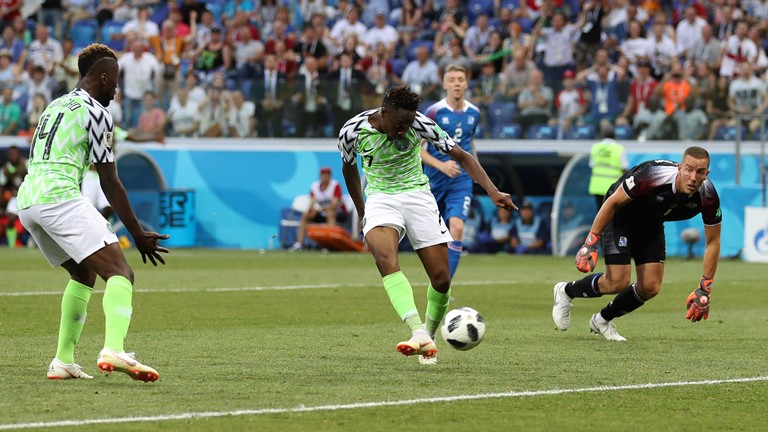 The Nigerian secured the highest number of votes in a poll conducted by fans from the Volvograd Arena in conjunction with the Federation of International Football (FIFA).
"By a wide margin, you voted Ahmed Musa's two goal performance for the Super Eagles as your favorite World Cup memory from Volgograd," FIFA tweeted.
Musa had 80% while England captain Harry Kane, Egyptian goal tender Essam Al Hadry and Jan Benarek had 11%. 7% 2% respectively.
The award was instituted to recognise the performance of players who featured with their national teams in  Volvograd.