NFF rejects Rivers United change of venue appeal
rivers united
Rivers United have had their bid to have the venue of their Aiteo Cup quarter-final clash with Lobi Stars changed
rejected by the Nigeria Football Federation.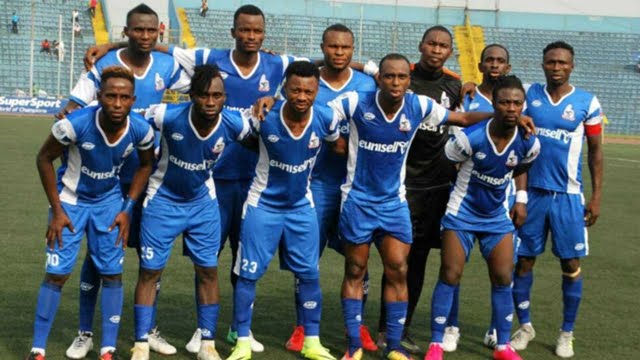 The Pride of Rivers have raised two cogent reasons why they objected to the choice of Otunba Dipo Dina Stadium
Ijebu Ode for their last eight tie with the Pride of Benue but the organizers in a meeting has thrown the protest out as lacking in merit and the game must go ahead at the same venue.
Rivers United have expressed security  concerns in Ijebu Ode because of the previous encounter with the fans and that LobiStars have the penchant of using the venue to have their closed camping exercise but the head of competition of the NFF, EmmanuelAdesanya told SportingLife.ng that the committee that sat on the protest upheld the decision to allow the game to go ahead at the stadium.
He said it was unanimously agreed that since Ijebu Ode is neutral to both teams there was no need to venue change but that the organisers have noted the security issues raised by Rivers United that the OgunState Football Association has been mandated to ensure that security is beefed up before, during and after the game on Friday.
"We have sat on the Rivers United protest and we came to the conclusion that it lacked merit and it has been thrown out while the game would still hold at Ijebu Ode with any of the teams that decide to boycott it thrown out of the competition," Adesanya told SportingLife.ng.
"We cannot continue to change match venues because of flimsy excuses. We have mapped out our strategy to ensure that issues regarding security that Rivers United raised are critically dealt with. We
noticed that Rivers United have used Ijebu Ode has their closed camping before also before the alleged
incident they said they had with the fans at the stadium.
Read Also: 2019 NFF/Aiteo Cup: Rivers United whip Akwa United
"They are obliged to play their game there or risk elimination with other accompanying sanctions. We shall
ensure that we liaise withPresident of the Nigeria Referee Association to ensure that the best match officials are picked for the remaining matches."