No cause for Alarm:  Arsenal's Lucas Torreira in PSG kit
Arsenal fans may have momentarily been shocked to see Lucas Torreira take to Instagram and post a picture of himself wearing a top with a Paris Saint-Germain logo on it.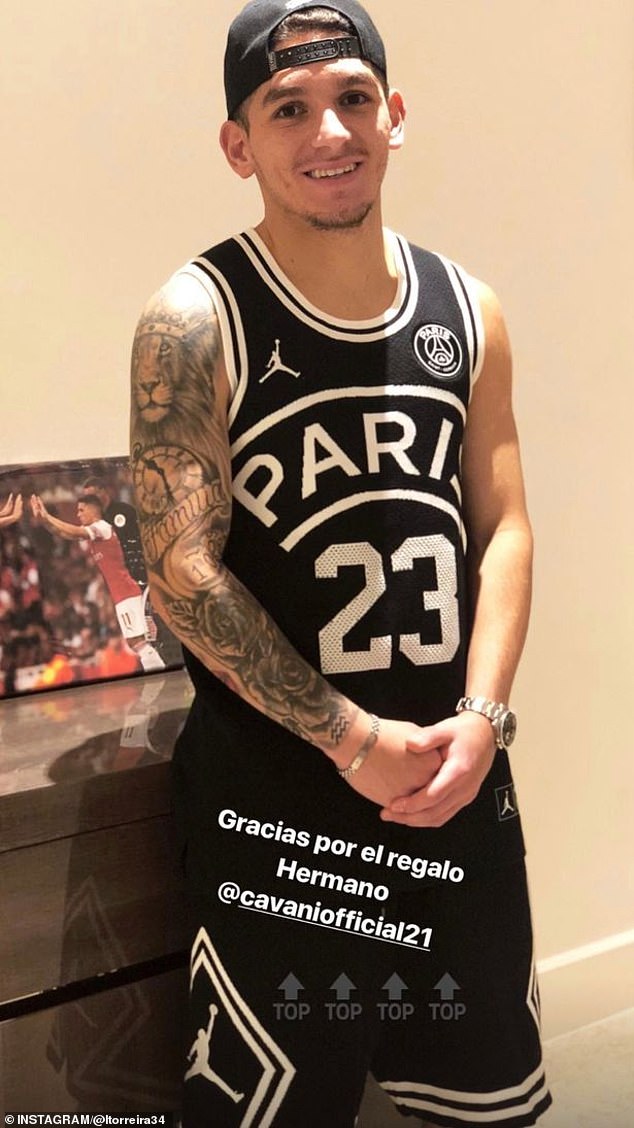 Fears may have grown even more when they saw Torreira thanking PSG striker Edinson Cavani for the gift.
However, there's no need for any concern, as it's pretty obvious the top is actually a PSG basketball uniform, rather than a football kit.
Nike took its Air Jordan brand beyond the normal basketball roots earlier this year, and one of their new partnerships was formed with PSG.
PSG's star man Neymar, a big basketball fan himself, was pictured wearing the black and white basketball shirt in promotional material.
The team has also used a Jordan-branded third kit in the Champions League this season.
Torreira has impressed his coaches and team-mates since arriving at Arsenal for £25million, and has become a favourite among fans as well.
The defensive midfielder has been aiding Arsenal's back line and has also got himself an assist in the Premier League and the Europa League going forward.
The 22-year-old will certainly be attracting interest from other clubs in years to come if he continues to play well, but he's not going anywhere for the time being.