Ogenyi: Rangers early goals dazed Lobi Stars 
Lobi Stars coach, Evans Ogenyi has hinted that the early goals conceded by his players against Enugu Rangers had a demoralizing effect on his team and it was the reason they were unable to muster a comeback in their 2-1 loss.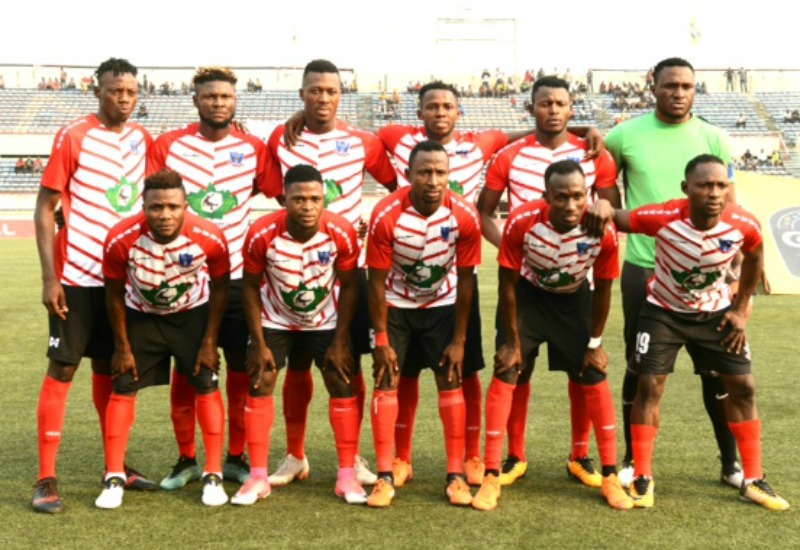 He said the strategy they planned to use became shattered as soon as the opening two goals came in and that they had to charge the players up during the halftime to ensure that they gave a good account of themselves in the second half.
The Flying Antelopes had a dream start when they struck in the 16th and 28th minutes through Godwin Aguda and Chiamaka Madu before the Pride of Benue halved the deficit in the 59th minute through Sikiru
Alimi off a good cross from Samad Kadiri.
Ogenyi noted that he expects Lobi Stars to play an improved game against Enyimba today and thus brighten their prospect of finishing in the top three at the end of the playoffs.
"It didn't work out well in the first half for us," Ogenyi told the media.
"The second goal sort of demoralized my boys and we had to talk to them during the interval that they need to believe in themselves and that if Rangers could score two goals under 30 minutes, they can as well repeat it even under lesser period.
"We told them nothing stops us from coming back from behind to win the game because in football anything can happen. It was just unfortunate that the two goals came and the players were a bit demoralized and we
told them to up their game in the second half.
"History has been on our side in the past three seasons that we have not lost to Enugu Rangers either home or away and it was the reason they were celebrating the win as if they have won the World Cup.
"A match of this magnitude can go either way. They were lucky today to have scored two goals. You saw towards the end of the game they were coming out with a lot of antics and a lot of outdated defensive tactics. They were falling on the ground all in an attempt to win the game."