Pillars to rake N36m from Lokosa Esperance's move
Even though Kano Pillars negotiated to get 200,000 dollars ( which is over 72 million naira when converted) as the transfer fee on former player Junior Lokosa to Esperance of Tunisia, the club may only get barely half of the money with agents who brokered the deal expected to collect their cuts when the cash is paid.
Pillars successfully shipped their want-away striker to the Tunisian giants after Lokosa had endured several failed attempts to secure a move outside the country after his exceptional season with Pillars where he scored 18 goals in 21 games. Esperance handed him a two and a half year deal.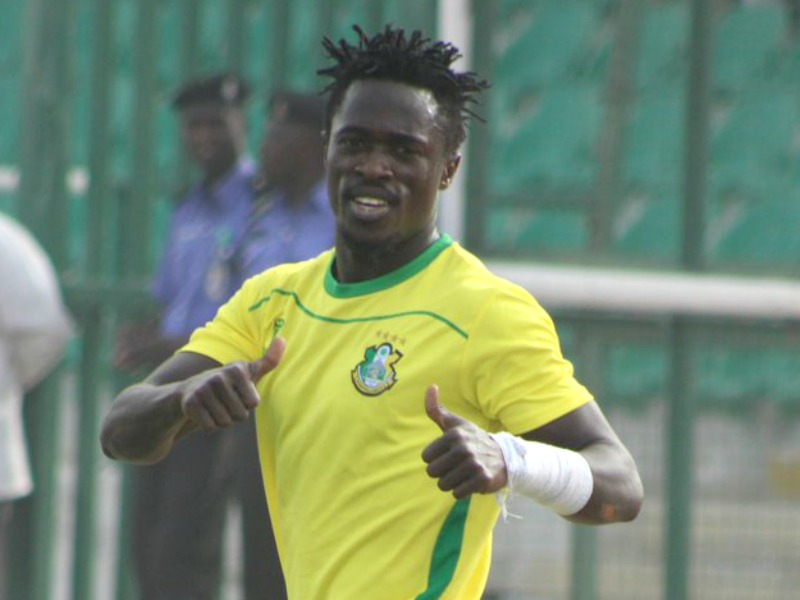 The chairman of the club, Tukur Babangida told SportingLife.ng that they were delighted that the striker has been able to secure a move abroad and that having spent a year and a half out of the two and a half he signed for them, they were glad that they are in the process of getting something meaningful from his sale to the Tunisian side.
Babangida confirmed that Esperance agreed to pay 200,000 dollars to Pillars before a month's time. He however said that about three or four agents who had a hand in the deal  would also benefit.
He said Pillars may get slightly above half of the cash which comes to 36 million naira when converted by the time the cash is paid and all the interested parties settled.
"We negotiated for 200,000 dollars from Esperance and they have promised to pay us in the next one month," Babangida told SportingLife.ng.
"We are happy about this development because Lokosa was actually in his final season with us out of the two and a half years contract he signed for us and we are happy that we are going to get something from his sale. We are awaiting the proceeds from Esperance but the whole cash won't be for the club alone because there are people that made the deal happen and they must all be settled.
"We may be spending close to half of the transfer fee on the settlement of these agents. We know it is the standard practice and we must abide by it. We are happy that Lokosa has moved on in his career and we wish him the very best at his new abode."
Babangida told SportingLife.ng that the departure of Lokosa won't leave any vacuum in Pillars because they have already prepared for his likely leaving with the purchase of players like Shammah Tanze and other strikers and that Sai Masu Gida won't be back-benchers in the new season.