Pressure is a privilege, admits Serena Williams
One of the highlights of the Mubadala World Tennis Championship (MWTC), which kicks off Thursday, December 27, will be Serena Williams playing against her sister, Venus Williams, in an exhibition match. Serena played French Open Champion Jelena Ostapenko at the event last year, which was the first time the tournament introduced women's tennis to the line-up.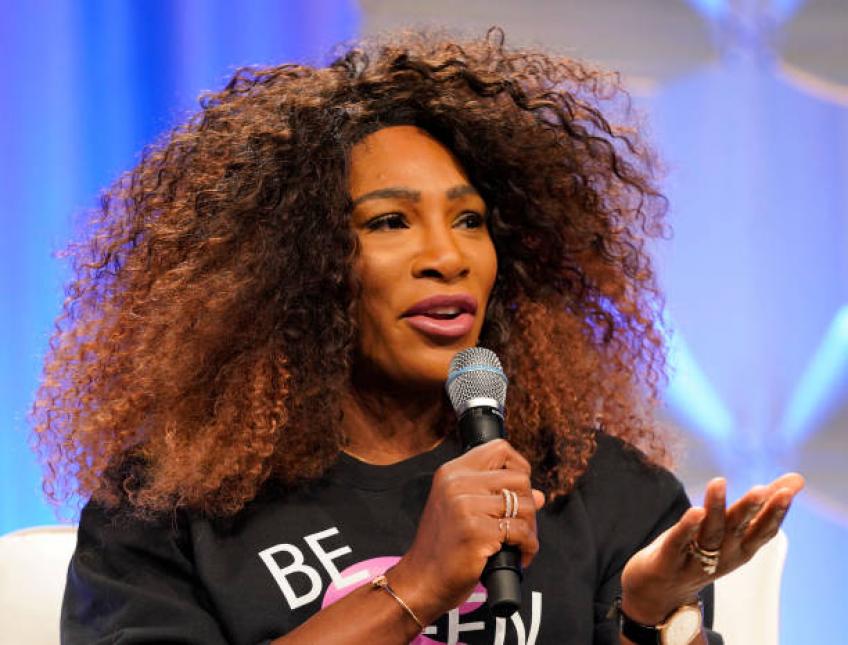 Ahead of the match, Serena Williams speaks to The National about the evolving role of women in the field, her eponymous fashion label and facing her sister on court.
How do you balance on-court rivalry with your sister Venus, and still maintain a normal sibling relationship?
It is never easy playing your best friend … she really knows my game inside out, and has been so successful over me so many times. She is my role model, sister and best friend all rolled up in one, but as I've said before, she really brings out the best in me.
What drives you at this point in your career and how do you handle the pressure that comes with being a top-class athlete?
There is always a goal. It is not about setting goals to beat; it's just about, for me, doing something that I completely love. That is what keeps me motivated. Pressure is never easy. But I have learnt that it is a privilege, and I would much rather have the pressure that comes along with the privilege than not have any pressure at all.
The WTA has announced that it will offer greater rankings protection to mothers returning to the tour. Having been unseeded for some events, what are your thoughts on this ruling?
It is amazing to know that by speaking out I can use my voice to help others. I am so happy that the WTA created this new rule. Women should be able to have families and still work, not only in tennis but everywhere.
Is there greater equality in the sport since you started playing?
Of course. Time changes all things. There is still a way to go, but so many pioneers before me have been able to make a lot of changes and pave the way for players like me.
You have a new line of clothes, Serena Williams. Is inclusivity a key part of that? What kind of women are you making clothes for?
Being inclusive is always at the forefront of my mind when I'm designing. We started the line offering xs-xl sizes, and now I'm excited to share that we offer sizes xs-3xl. It's important to me to be able to represent all sizes, shapes, colours and backgrounds in my designs.