*Move up second behind Croatia in the group
Super Eagles restored hope and gave Nigerians reason to be happy again after defeating Iceland 2-0 to earn their first three points in Russia.
The Eagles who lost their first match to Croatia 2-0 to the disappointment of their country men and women had bounced back with an impressive performance with Ahmed Musa grabbing two world class goals.
The match had started on gradual note with the Eagles missing a number of passes. The team however gradually picked up but that did not prevent the game from ending goalless in the first half.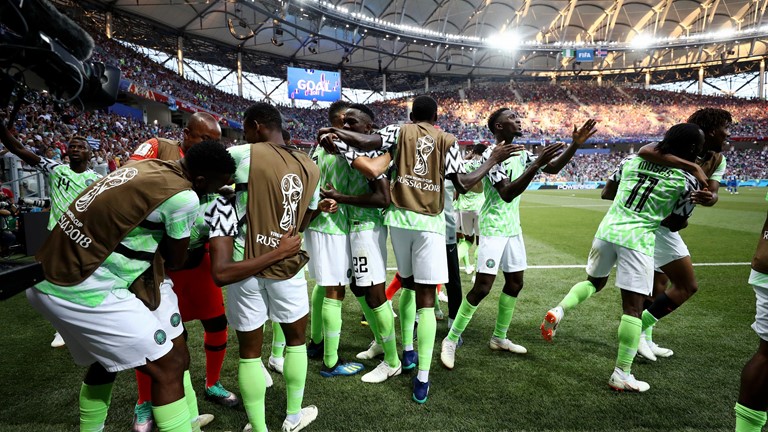 By the second half turned out to be the melting point as the Eagles took their destiny in their hands.  Ahmed Musa's 49th minute goal after an assist from Victor Moses became a big ginger for the Gernot Rohr tutored side. In the 75th minute Musa again was on target displacing the Iceland goalkeeper as well as two defenders that were on him.  He got assistance from Kenneth Omeruo.
Iceland' opportunity to reduce the tally in the 89th minute hit the rocks after Gylfi Sigurdsson missed penalty, awarded after on-field VAR review.
The victory has put Nigeria in the second position in the group but Nigeria still need to consolidate against Argentina who have further been  boxed into a corner by Nigeria's victory. Croatia will next take on Iceland in the last group match while Nigeria battle Argentina on June 26th.  Musa by his feat has become highest goal scorer for Nigeria in the world cup and first to score in two world cups.