Eleven years after featuring at the 2008 Beijing Paralympic Games in China, the duo of Tajudeen Agunbiade and Olufemi Alabi will be returning the multi-sports fiesta next year in Tokyo, Japan and they are eagerly looking forward to repeat their Sydney 2000 gold medal feat.
Also, the Nigeria Table Tennis Federation (NTTF) has commended the players for giving their best with four of them qualifying for the Tokyo 2020 Paralympic Games at the expense of their Egyptian counterparts.
Agunbiade, who qualified in the men's Class 9 at the 2019 Africa Para Table Tennis Championship as the continent's sole flagbearer described the eventual qualification as the toughest he ever fought for since he made his debut at Sydney 2000.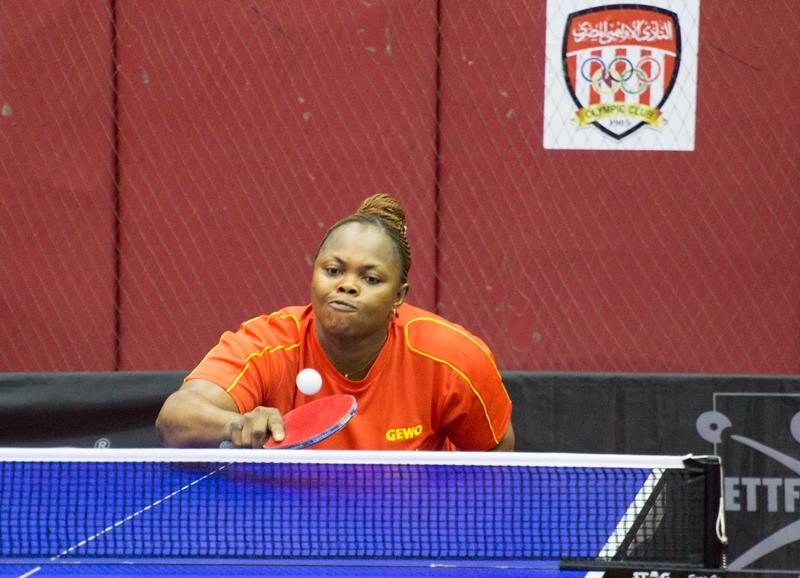 "I am so excited that I will be competing again at the Paralympic Games having missed the last two editions in London and Rio. I am hopeful that we can make Nigeria proud again just like we did in Sydney. But I must confess that this is the toughest qualification for me because we now have good players in Africa," Agunbiade said.
Agunbiade claimed gold in the singles and partnered Alabi to add the second gold medal in the team event at the Sydney 2000 edition in Australia.
Like Agunbiade, Alabi admitted that it was a Herculean task making it to Tokyo 2020. "I have never gone through what I went through in the last two days in Egypt because I had to be at my best in all the matches. But at the end of the day, I was able to fulfill my mission in Egypt which was to make it Japan. The tournament is getting tougher in Africa because there are many good players now," Alabi said.
For the Vice President of NTTF, Elderson Bankole who led Team Nigeria delegation to Egypt, the players indeed made the country proud despite the overwhelming dominance of Egypt who fielded more than 40 players. "We can with only 10 players and five of them will be heading to Tokyo. This is a feat for them despite the large turnout from the host nation. We are so excited about their qualification and we hope that some of them can still make it by attending more tournaments before the games in 2020. Faith Bazuaye just needs to validate her qualification by attending one more tournament before the end of the year," Bankole who is also the Vice President of Paralympic Committee of Nigeria (PCN) told Sportinglife.ng.
Corroborating Bankole, a board member of NTTF, who was part of the delegation to Egypt, Mabel Akitoye hailed the players while urging for more support for the players.