REVEALED! Over 300,000 People Tracked Ozil's Flight To Istanbul
A golden fish it is often said has no hiding place. It has been revealed that over 300,000 people kept track of Ozil's flight Sunday from London to Istanbul Turkey.
His much talked about departure from the Emirates Stadium has occupied the front burner in recent times and when he took off on Sunday his fans and stakeholders alike kept track of the flight from takeoff to touch down.
The German midfielder had said goodbye to his former Arsenal team-mates at the club's London Colney training base on Sunday morning as he ended a seven-year spell with the North London club.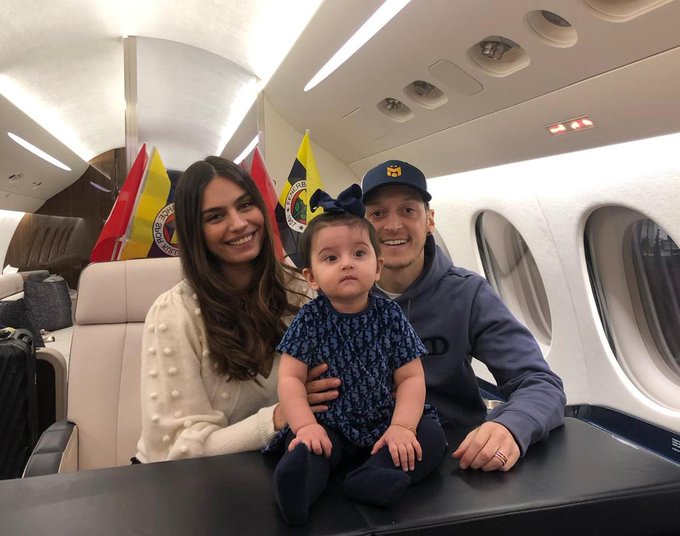 And just hours later, Ozil, who is set to take a big paycut in order to join the Turkish giants, with a £65,000 per-week contract being reported, stepped on a plane to Turkey's largest city ahead of further transfer discussions.
He posted a number of pictures from the aircraft on social media and, as he made his way to Istanbul, a total of 312,676 people tuned in to track the World Cup winner's flight. .
Read AlsoMesut Ozil fulfills Fenerbahce promise to happy mum
The German midfielder is also expected to wear the number 67 shirt because his hometown of Zonguldak in Turkey has a postal code beginning with 67.