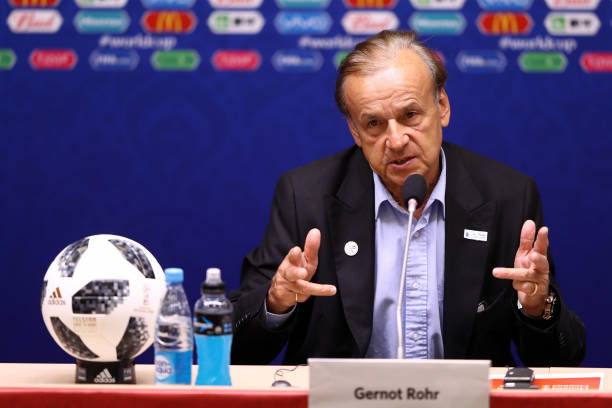 Rohr: Eagles/Cameroon fixture could have been 2019 AFCON final
Super Eagles head coach, Gernot Rohr has asserted that the Africa Cup of Nations second round fixture against Cameroon could have easily passed for the grand finale of the competition had both teams avoided each other at this stage.
Rohr rued the Eagles defeat to Madagascar and he has called upon his players to play their best game and show to
Nigerians that their loss to the Barea was a mere setback.
He said the Eagles are well prepared for the encounter with the Indomitable Lions having trained together
better and watched the Cameroonians tapes together also.
"It is a great football match for us and for everybody," Rohr told journalists in Alexandria."We are happy to qualify for the second round and of course Cameroon is one of the best at this AFCON. It could
be a final but it is already a match for the second round. We are prepared very well."We have the time this week to recover well and also have good training sessions. We have also had good family meetings with the players to see how we are going to play against Cameroon."They said they are looking forward to this match. I want to see the fun and fighting spirit of the Eagles.
"We must win this game and we will like it to be under 90 minutes. The loss to Madagascar has thought the Eagles and others with themabout humility. We are not the favourites of the match tomorrow
(today)."