Ronaldo congratulates Modric and Salah for FIFA Awards
ZURICH, SWITZERLAND - JANUARY 09: The Best FIFA Men's Player Award winner Cristiano Ronaldo of Portugal and Real Madrid kisses the trophy during The Best FIFA Football Awards 2016 on January 9, 2017 in Zurich, Switzerland. (Photo by Philipp Schmidli/Getty Images)
Juventus superstar Cristiano Ronaldo has congratulated former teammate Luka Modric and Mohamed Salah for winning their respective awards in the FIFA Best of Football Awards last Monday.
The Portuguese star, who was shortlisted for the Footballer of the year failed to turn up for the awards maybe on the grounds that he won't win.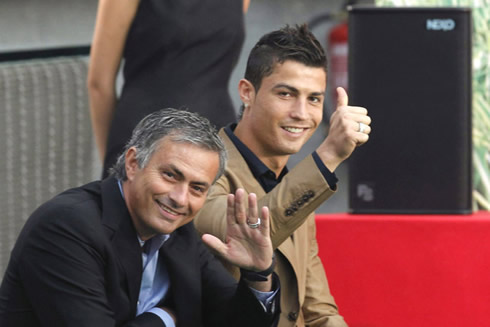 He was also in the race for the Puskas Award for his goal against current club Juventus scored last season in the Champions League. Ronaldo switched from Real Madrid for Juventus for a fee of 100 million euros during the summer.
He was recently hosting a question-answer session on Instagram and he was asked about Modric win of the
Footballer of the Year award. Ronaldo said: "Congratulations to Modric for winning, very good ".
He was also asked about Salah triumph in the Puskas award race for the goal he scored against Everton  in the Premier League last season. Ronaldo said: "Salah, it was a good goal. My goal in reverse, we're serious. Come on, of course it was the best.
"But life is like that, sometimes you win and sometimes you lose. I've been at these levels for 15 years ".
Ronaldo is expected to start for Juventus in their big Serie A clash today against Napoli, as the Old Lady look to keep their winning start to the season going in Turin.