Ronaldo wants Champions League renamed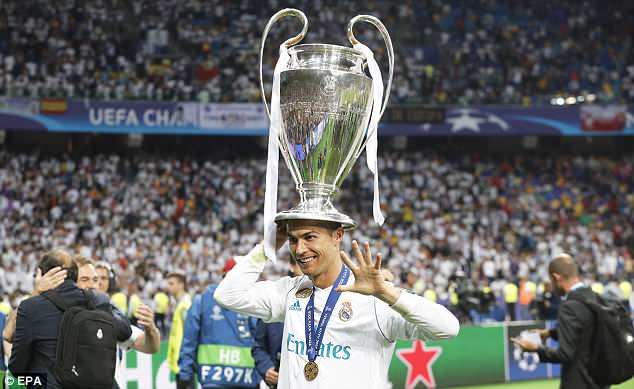 Basking in the euphoria of Saturday's Champions League victory Cristiano Ronaldo has opined that UEFA league competition should be renamed after him.
The Real Madrid play maker said he has won the Champions League trophy five times, and said he feels the UEFA league should be renamed possibly after him.
He further suggested that the elite club competition should be called 'CR7 Champions League.
Ronaldo added the fifth European Cup with Real Madrid's 3-1 victory against Liverpool and golden boot to his accolades after finishing the competition as top scorer with 15 goals.
'Who was the top-scorer once again?' Ronaldo said.
'The Champions League should change and be called the CR7 Champions League.
'I have won five and I am the top goalscorer again, so I cannot be sad.'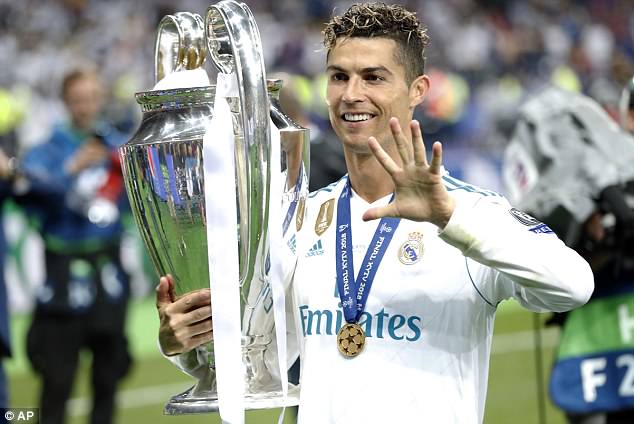 The win makes Ronaldo the joint-second most successful player in European Cup history, with his fifth title moving him at par with legends like Alfredo di Stefano and Paolo Maldini.
Former Real Madrid winger Francisco Gento is the only player to have won more European Cups with six, though Ronaldo's seventh golden boot in the competition is a record.
His 15 goals this year have propelled him on to 120 goals in the competition, now 20 clear of Lionel Messi.
But there are now doubts over whether the 33-year-old will be able to extend his goal tally, or claim a record-equaling sixth European Cup, after suggesting he could leave Real Madrid this summer.
Following the match, Ronaldo told beIN Sports: 'Now we have to enjoy this moment. In the next few days I will give an answer to the fans that have always been on my side.
'It was very nice to be at Real Madrid, in the coming days I will talk about it more.'
He later backtracked, claiming: 'I shouldn't have said what I said.'