Setien was Barca's fourth choice to replace Valverde—football expert
Quique Setien was "fourth choice, at best" in Barcelona's hunt for a new head coach, according to Spanish football expert Graham Hunter.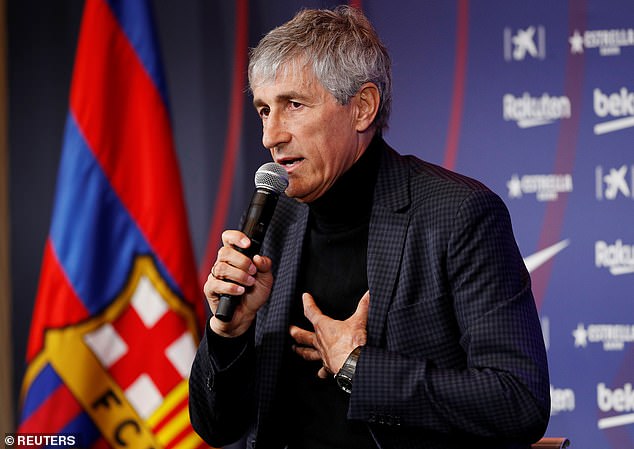 Setien signed a two-and-a-half-year deal with the Catalan club on Monday after Ernesto Valverde was sacked by the La Liga leaders.
The former Real Betis head coach admitted he was surprised to be offered the role, which he described as beyond his "wildest dreams", and Hunter believes he was only approached after Barcelona had failed to convince three other candidates to replace Valverde.
Speaking to the Transfer Talk podcast, Hunter said: "They went out to Qatar to try and persuade Xavi, who they should have known wouldn't come, couldn't come.
"They tried to persuade Ronald Koeman, who had already told them previously he wouldn't join them. He thinks he'll coach the Netherlands to the European Championship and victory this summer.
"They sussed out what Mauricio Pochettino had previously said, that he'd rather go back and work on his farm in Argentina than go and coach Barcelona, they tried to persuade him.
"Quique Setien is an attractive coach with a [Johan] Cruyff mentality but he is fourth choice, at best. It has been a risible Keystone Cops affair from start to finish."
Hunter believes Xavi could eventually return to Barcelona as head coach after the club's presidential election next year.
He said: "Xavi is very aligned to a presidential candidate who wants to take over the club when there are elections in 2021. His name is Victor Font.
read also; Setien admits taking Barcelona hot-seat was beyond his 'wildest dreams
"They work together, they are a team. It is anticipated that is when Xavi will come back.